It's the most thrilling conclusion to a World Rally Championship season for years. The 2018 season's three protagonists – Sébastien Ogier from France, Thierry Neuville from Belgium and Ott Tanak from Estonia – will do battle one last time on Rally Australia to decide who walks away with the title.
Ogier is aiming to clinch his sixth title in a row, but has faced his stiffest test yet and takes a narrow three-point advantage over Neuville to the southern hemisphere. Tanak's hopes took another hit when a tyre went down while he was leading in Spain, but he will be ready to pounce should his rivals face problems this time around.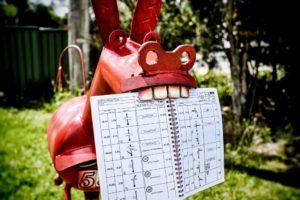 Rally Australia: Great gravel action down under
Based in Coffs Harbour on the New South Wales coast, Rally Australia features a mix of gravel roads, from fast and flowing to tight and twisty. When dry, the roads are coated with loose gravel, which needs to be swept by the first cars and can create a lot of dust. This could be critical in the outcome of the rally.
Many of the roads are lined with huge eucalyptus trees. In the forests, the low angle of the sun in the mornings and evenings can create a strobe lighting effect for the drivers to contend with.
As the traditional season-closer over recent times, there is always a special atmosphere at Rally Australia. That's helped by the usually warm and sunny weather as the country moves from spring to summer – although it has been known to rain heavily too.
The rally lasts from Friday until Sunday, with a total of 24 stages and 318.64 competitive kilometres.
Today we discovered @OfficialWRC drivers aren't totally fearless as they took to the trees ahead of @KennardsHire Rally Australia! ??? #RallyAustralia #WRC pic.twitter.com/E7YpXun85P

— Rally Australia (@RallyAustralia) November 12, 2018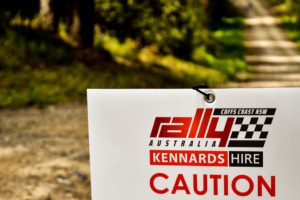 Rally Australia Schedule (GMT+11)
Thursday 15 November
8.00am: Shakedown (5,07 km)
Friday 16 November
7.15am: Start Coffs Harbour
8.03am: SS 1 – Orara East 1 (8,77 km)
8.43am: SS 2 – Coldwater 1 (14,12 km)
9.41am: SS 3 – Sherwood 1 (26,68 km)
11.14am: Service A (Coffs Harbour – 30 mins)
12.32pm: SS 4 – Orara East 2 (8,77 km)
1.12pm: SS 5 – Coldwater 2 (14,12 km)
2.10pm: SS 6 – Sherwood 2 (26,68 km)
5.17pm: SS 7 – Destination NSW SSS1 (1,27 km)
5.27pm: SS 8 – Destination NSW SSS2 (1,27 km)
5.57pm: Flexi service B (Coffs Harbour – 45 mins)
Enjoying the Sydney sights before things heat up in Coffs Harbour ☀️? @Craig_Breen @HaydenPaddon @ElfynEvans #thefinalshowdown @destinationnsw pic.twitter.com/mtaxpJhwmy

— Rally Australia (@RallyAustralia) November 12, 2018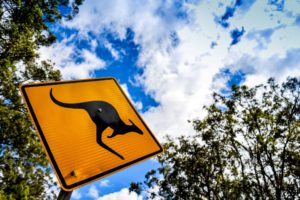 Saturday 17 November
5.50am: Service C (Coffs Harbour – 15 mins)
7.08am: SS 9 – Argents Hill Reverse 1 (13,13 km)
7.51am: SS 10 – Welshs Creek Reverse 1 (28,83 km)
8.59am: SS 11 – Urunga 1 (21,28 km)
9.47am: SS 12 – Raleigh 1 (1,99 km)
10.35am: Service D (Coffs Harbour – 30 mins)
12.08pm: SS 13 – Argents Hill Reverse 2 (13,13 km)
1.02pm: SS 14 – Welshs Creek Reverse 2 (28,83 km)
2.10pm: SS 15 – Urunga 2 (21,28 km)
2.58pm: SS 16 – Raleigh 2 (1,99 km)
5.17pm: SS 17 – Destination NSW SSS3 (1,27 km)
5.27pm: SS 18 – Destination NSW SSS4 (1,27 km)
5.57pm: Flexi service E (Coffs Harbour – 45 mins)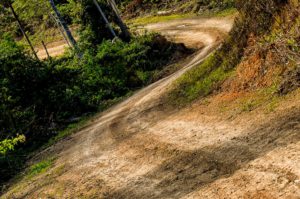 Sunday 18 November
6.00am: Service F (Coffs Harbour – 15 mins)
6.53am: SS 19 – Coramba 1 (15,55 km)
7.36am: SS 20 – Sapphire 1 (19,27 km)
8.38am: SS 21 – Wedding Bells 1 (7,16 km)
9.53am: Service G (Coffs Harbour – 30 mins)
11.01am: SS 22 – Coramba 2 (15,55 km)
11.44am: SS 23 – Sapphire 2 (19,27 km)
1.18pm: SS 24 – Wedding Bells 2 Power Stage (7,16 km)
2.20pm: Podium
3.15pm: Finish time control