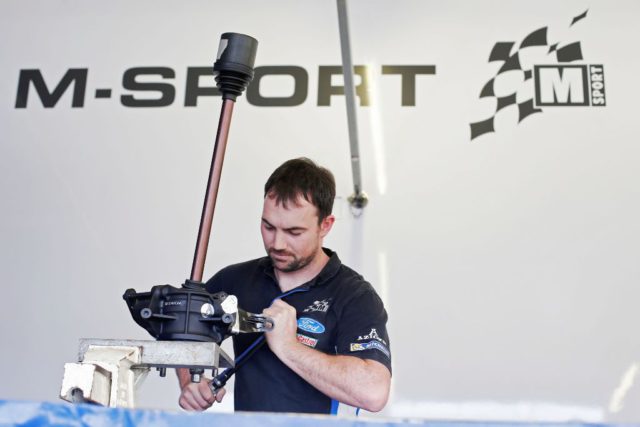 Rally Argentina provides a tough test and M-Sport's Sub Assembly technicians will be on full alert ready to deal with any damage inflicted by the demanding terrain.
Out on the events, Rhys Gough is the man in the know. Originally from Wales, rallying is in his blood and M-Sport's press office caught up with the 35-year-old to find out a little more about Rally Argentina as well as his role within the team.
How long have you worked with M-Sport and how did you first become interested in rallying?
Coming from Wales, I suppose you could say that rallying is in my blood. I grew up with the sport and in that sense it was a fairly obvious career choice for me. I've always wanted to work in the industry and when you think of rallying, you think of Malcolm Wilson and M-Sport. I joined the team in 2014 and, since then, I've been lucky enough to visit some amazing places and make some life-long friends.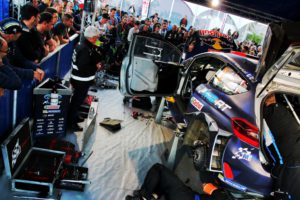 What does your job role as a Sub Assembly Technician involve?
On events, I look after the spares and provide support to the technicians as well as our customers. In terms of the spares, I'm basically in control of every mechanical part that isn't a damper, engine or gearbox.
Between events, you could say that my job is to make big bits out of little bits! We'll prepare all of the assembly parts for the next event and it's always about trying to be ahead of the game.
For Argentina, everything was built up before the Tour de Corse so that they were ready and waiting for the workshop technicians as soon as the cars returned from the event.
What is it that makes Rally Argentina so hard on the cars?
It's certainly a rough event and we could see the occasional breakage. But it's the wet events like Wales Rally GB that are generally considered to be the hardest on the cars. Every part is working at full performance and the mud can create a grinding paste which generates a surprising amount of wear. To put it simply, breakages are a possibility on rough events, but wear is guaranteed on wet events.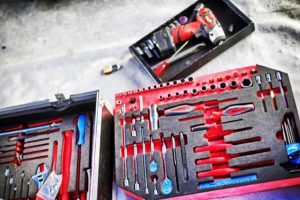 Should a problem arise, how are the team prepared?
Every car has a complete set of spare assemblies such as uprights, wishbones and steering arms. These are fully built and ready to be fitted to the car whenever needed. Well also carry spare components so that I can rebuild anything from the car if time allows.
It's all about time management. Everything is organised so that we can be as efficient and effective as possible when the cars are in service. In rallying, timing is everything and nothing is ever left to chance.
What are your hopes ahead of Rally Argentina?
I think all three cars are capable of a top-three result. So a podium finish is the minimum we should be aiming for. Another double podium would be a dream result. But my main hope is to see all five Fiesta WRCs have a good rally and finish without incident.