Thed Björk proved he was the Real deal with the ultimate comeback performance in the WTCR – FIA World Touring Car Cup presented by OSCARO, winning Race 3 on the streets of Vila Real as Mato Homola became the ninth different winner in 15 all-action rounds by triumphing in Race 2.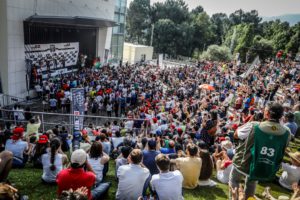 His Hyundai i30 N TCR momentarily caught fire and required his YMR team to work through the night to repair it for Sunday's Second Qualifying. Showing no ill effects from the crash, Björk landed the DHL Pole Position for Race 3, which he converted into win number two of 2018.
WINNER! ?? Leading the race from start to finish, @Bjorkbm ?? #WTCR pic.twitter.com/kene8aCcHl

— FIA WTCR / Oscaro (@FIA_WTCR) June 24, 2018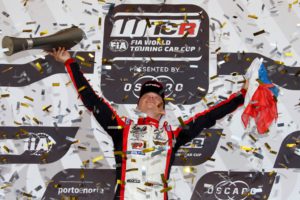 Homola's moment in the spotlight came in Race 2. He was third on the grid aboard a DG Sport Compétition PEUGEOT 308TCR. The Slovak belied his lack of Vila Real track knowledge to defeat Race 1 winner Muller, who waited until the penultimate lap to take his 'joker' lap. But the Frenchman was unable to stop Homola from sweeping ahead as he re-joined.
Thank you for the lesson @Tiagosworld18 with the #jokerlap yesterday @FIA_WTCR pic.twitter.com/wf89iCDnQf

— Mato Homola (@MatoHomola) June 24, 2018
Muller's victory in Race 1 and second place in Race 2 puts him back on top of the WTCR standings heading to Slovakia next month
Touring car racing's most successful driver heads Gabriele Tarquini and Yann Ehrlacher, who are joint second. Björk and Jean-Karl Vernay are next up.
Tarquini finished second in Race 3 ahead of Hyundai-powered BRC Racing Team team-mate Norbert Michelisz. He battled the effects of a fever, while Michelisz was nursing an injured right hand, sustained in the Race 1 accident.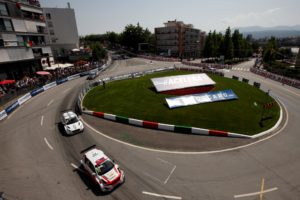 Pepe Oriola impressed with podiums in Race 1 and Race 2 and a strong fourth in Race 3. The Cupra-driving Spaniard scored 50 points across the sun-drenched Vila Real weekend. He also earned TAG Heuer Most Valuable Driver status as Björk took the TAG Heuer Best Lap Trophy.
Esteban Guerrieri finished second in Race 1 for ALL-INKL.COM Münnich Motorsport. The German squad won a race against time to repair the Argentine's Honda, which suffered extensive damage in the multi-car accident.
Team-mates Yann Ehrlacher and James Thompson were also caught up in the incident with Thompson's car too badly damaged to continue
Ehrlacher made it through to the DHL Pole Position shootout on Sunday morning. That followed through-the-night repairs. But two sevenths were as good as it would get for the erstwhile championship leader.
Gordon Shedden started the reverse-grid Race 2 from first place. But a track limits infringement earned the Audi Sport Leopard Lukoil Team driver a five-second penalty. That dropped him to sixth. Comtoyou Racing's Frédéric Vervisch was one of a number of drivers to gain from the 'joker' lap. He took sixth on the final lap of Race 3 having started P21. Vila Real resident Edgar Florindo made the most of his wildcard opportunity to finish as the top Portuguese in P12 in Race 3.