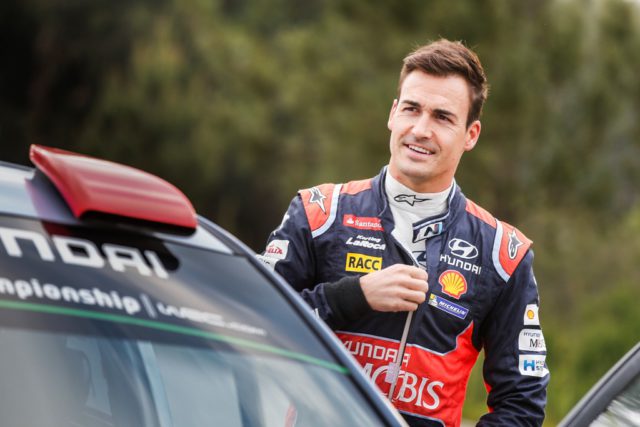 Dani Sordo of Hyundai on Rally Portugal and his prospects in the event.
You've finished third on Rally de Portugal on three occasions so how would you rate your chances of going two better in 2017?
"We have the same chances as we do on every rally. We will have a really good starting position in Portugal, which gives us a cleaner road surface. Like always we will try to do our best to finish at the top and we know our Hyundai i20 Coupe WRC is a good car for this."
How much of a factor do you expect road position to be?
"Road position on Rally de Portugal is very important, not just because you have more grip, traction and a more stable car under braking but it also makes a difference in your mind as you automatically feel that you are in a stronger place. I hope it can be good for us and give us an advantage."
What are the biggest challenges you face on Rally de Portugal?
"It's not just the driver who faces the challenge, some places in Portugal are really hard for the car so you have to consider this. It's a nice rally in the north and you also get some different types of stages. Some are like the stages in Sardinia for example, very soft with not a lot of grip. Other stages we visit have good grip so it's like two rallies in one."
How have you prepared?
"Apart from the usual training, I had one day of testing before the rally, like we always do, to work on the set-up of the car on similar conditions to those we will find on the rally."
What's the best thing about the event?
"For sure it's the fans, especially the ones who come from Spain, although the Portuguese spectators are also very fanatical. The rally goes close to the Spanish border in some places – so we see a lot of Spanish flags on the stages – and that gives me and Marc (Marti, his c-driver) a lot of motivation."
Vamos para el Shakedown. ¡Esto empieza ya! #RallyPortugal #WRC ?? pic.twitter.com/myl2PHGRw3

— Dani Sordo (@DaniSordo) 18 May 2017