Formula One driver Max Verstappen will be on track when the WTCR heads to his native Netherlands later this season.
The Red Bull star and national hero will be in action at the Jumbo Racing Days. The event will take place at Circuit Zandvoort from 17-19 May.
A five-time grand prix winner, 21-year-old Verstappen is set to demo a Red Bull Racing Formula One car on Saturday 18 May and Sunday 19 May.
Established as one of the highlights of the Dutch sporting calendar, the Jumbo Racedagen attracted a record 110,000 fans last year. It features high-speed demonstration runs, plus the fourth event of the WTCR season with three races from the action-packed global series.
At his Jumbo Racedagen appearance in 2018, where Yann Ehrlacher, Aurélien Comte and Jean-Karl Vernay shared the wins, Verstappen was a grid visitor ahead of Race 2. He told WTCR reporter Alexandra Legouix live on Eurosport that he watches the all-action series.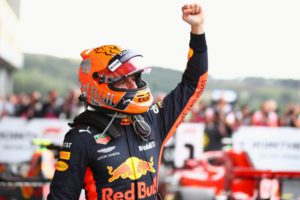 Max Verstappen to star at WTCR Race of Netherlands
"I said already after the first two [Jumbo Racedagen] events we should create a big event around it as well, not just demonstration laps," Verstappen said at the time. "For the WTCR joining this event is great and I really enjoy watching it as well. I really enjoy this weekend. It's great to see and [the fans] also stay for every series. They're just very passionate about racing in general."
So far two Dutch racers, Nicky Catsburg and Niels Langeveld, have been confirmed on the #WTCR2019SUPERGRID. They will have Hyundai and Audi power respectively. Tom Coronel, a long-term World Touring Car driver has also indicated his desire to continue racing in WTCR / OSCARO, which features 30 races over 10 weekends from April to December this year.
#KeepPushing ? #Season2019 #F1 pic.twitter.com/f0w64JKH5D

— Max Verstappen (@Max33Verstappen) February 15, 2019