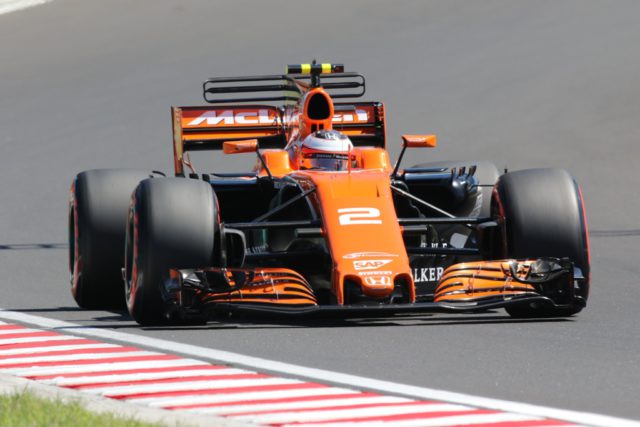 Stoffel Vandoorne admitted he has been looking forward to drive in his home Belgian Grand prix for a very long time.
"It's exciting for any driver at their home grand prix because it's always a special weekend", the McLaren driver continued.
"It'll be great to have the backing of my home crowd, and there'll be a lot of fans out there, as well as family and friends coming to support."
"After a busy first half of the year you always look forward to a holiday, but after a few days I already wanted to be back in the car!"
"The start of the season has definitely been challenging. Not only from my side but for the team as a whole. We've suffered a few problems which have hampered our running. And I think maybe from my side it took a bit more time to really understand what I needed from the car because of those problems. However, more recently we've been seeing the results of a lot of hard work I've been putting in with the engineers and with the team back at the factory. Everything we've been working on has been a good step, and from that we've seen positive progress. The margin for improvement is still significant. There's more good things to come, so I'm hopeful the next few races will be promising for us", Vandoorne concluded.
Vandoorne: "There'll be a lot of fans out there, as well as family and friends coming to support"
Fernando Alonso also said he loves the first race after the summer break.
"It's a great feeling to come back feeling rested, relaxed and recharged, and ready to go again for the second half of the season. I've enjoyed time away with family and friends. Worked hard on my training and now I'm really looking forward to getting back in the car", the Spaniard said.
"Spa is incredible – for many of us it's one of our favourite tracks. It's got a legendary reputation, and it's totally deserved. The feeling when you drive Eau Rouge is completely different to any other corner on the calendar. You're so low in the car and the gradient is so steep that as you go up it you can only see the sky – it's completely surreal."
"As the season goes on we're getting stronger and stronger. And I hope the second half of the year will bring us some more points-earning finishes. This race is a difficult challenge for the whole team – the engineers and the mechanics – as you're on the throttle for almost three-quarters of the lap. That makes it's a tough circuit for both the car and the driver. We know we'll have to work hard to get any kind of result there, but it's a long lap and there are plenty of overtaking opportunities, so we'll keep pushing to get everything we can from the weekend."
Build up to the #BelgianGP ? See you at Spa!?? #SV2 #McLarenHonda pic.twitter.com/YJJVayBuzY

— Stoffel Vandoorne (@svandoorne) August 22, 2017