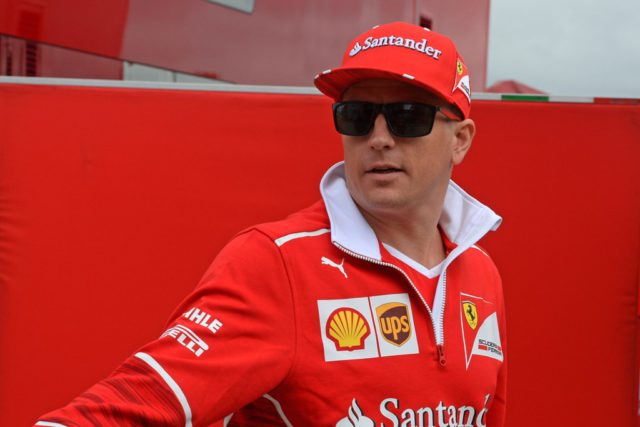 Ferrari announced that Kimi Raikkonen will drive for the Italian team in Formula 1 in 2018.
The Scuderia released a short statement, which said:
"Ferrari N.V. (NYSE/MTA: RACE) announces that Scuderia Ferrari has renewed its technical and racing agreement with Kimi Raikkonen. The Finnish driver will therefore race for the Maranello team in the 2018 Formula One World Championship."
It is assumed that after Raikkonen renewed his contract, Sebastian Vettel will also stay with the team
This may also mean that there will hardly be any change of drivers in the big teams. In recent months there were rumors that Max Verstappen has been talking to Ferrari. Sergio Perez's name was also mentioned, and even Lewis Hamilton was referred to as a possible option.
Ferrari President Sergio Marchionne said in Hungary before the summer break that Raikkonen's chance to stay in Scuderia is over 50%. For Vettel, he said that the four-time world champion is welcome to sign a new contract with the Italian team, if he wishes. The German wants a one-year contract, whereas Maranello insists on a three-year term.
Ferrari and Kimi Raikkonen still together for 2018. #Kimi7 https://t.co/Fme6Du34vT

— Scuderia Ferrari (@ScuderiaFerrari) August 22, 2017
37-year-old Kimi Raikkonen is the last Ferrari champion. He took the world title in F1 in 2007.
The Finn entered Formula One as a regular driver for Sauber in 2001, after only 23 car races in a single-seater. In 2002 he joined McLaren before moving to Ferrari in 2007. Raikkonen won the title during his first year with the Scuderia. He left the team and F1 at the end of 2009. He spent two years in other series, mainly WRC but also trying out NASCAR. Then Kimi returned to Grand prix with Lotus/Renault. In 2014 he came back to Ferrari.