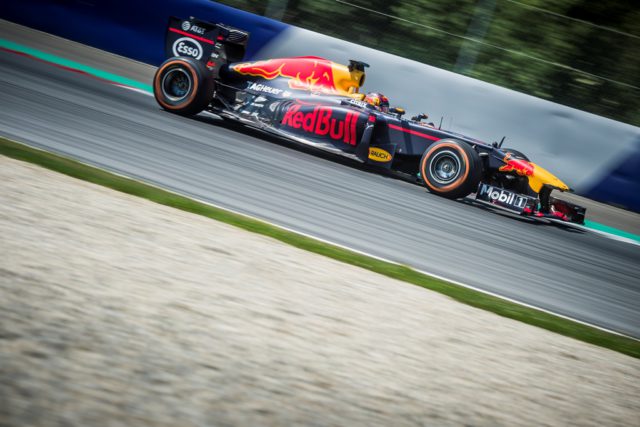 4-time World Rally champion Sébastien Ogier always dreamed of competing in Formula 1. He grew up idolising the exploits of Ayrton Senna.
His career has taken a different, albeit very successful, path. He passed through the rally ranks from junior world champion to senior title in 2013 and three successful defences.
The 2017 season has seen him engage in a fierce fight with Belgian Thierry Neuville. The Hyundai driver's poor start allowed Ogier to build an 11-point lead.
With the summer break allowing the WRC circuit a much-needed pause, following a hectic first half of the year, Ogier travelled to the Red Bull Ring in Spielberg to live out his F1 dream on the sun-baked Austrian GP track.
"As a kid, I was watching (Ayrton) Senna. He was my idol. And of course, I was dreaming one day to try this kind of car", the Frenchman revealed.
"For a racing driver to have fun you need to be fast and a Formula One car is the fastest car you can drive. So, of course, every racing driver wants to feel that one day."
Despite 40 WRC rally victories and a colossal 493 stage wins, driving a Formula 1 car is an altogether different experience. Especially piloting Red Bull Racing's 2011 RB7 model that produced 12 wins, a constructors' title and driver championship for Sebastian Vettel.
"When you are used to rallying, you have a lot more cockpit space. But with a Grand Prix car it is a much more compact and hostile environment", former F1 driver David Coulthard added.
4-time World Rally champion Sébastien Ogier always dreamed of competing in Formula 1 after growing up idolising the exploits of Ayrton Senna
I had the chance to drive a #F1 a few days ago! ?
More images to come soon! @redbullracing @redbullmotors #RedBullFamily #GivesYouWings pic.twitter.com/XGc9JXoQtS

— Sébastien Ogier (@SebOgier) July 18, 2017