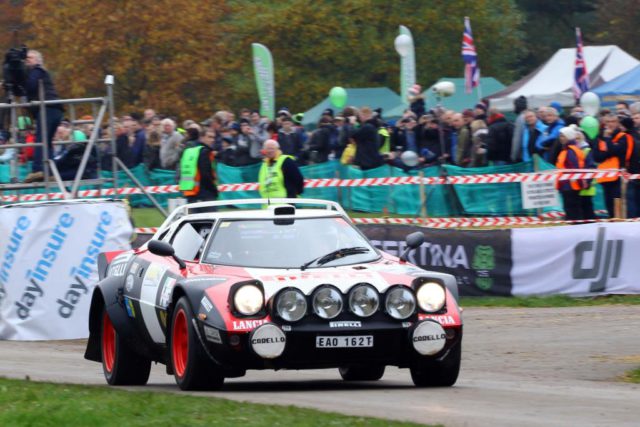 Visitors to this year's Dayinsure Wales Rally GB will have the opportunity to see a stunning showcase of iconic rally cars from many of the sport's most exciting eras. That would be a major attraction at Cholmondeley Castle's RallyFest.
Last autumn's hugely popular RallyFest marked 30 years since the final season of ferocious Group B action. There was a remarkable gathering of these fabled monsters from the early eighties.
The 2017 theme is 'Rally Legends', featuring an even more diverse and appealing spectacle
This will not only include Group B champions but also stand out rally cars from other past epochs. Among them are the ever-popular Minis and Escorts from the swinging sixties, Group A and the more modern WRC generation from 20 years ago.
The public will have access to the Rally Legends display throughout the fabulous day-long event.There will also be demonstration runs on the parkland stage at Cholmondeley Castle. They will act as the perfect curtain-raiser to the latest incarnation of powerful and thrilling FIA World Rally Championship cars which will arrive in the middle of the afternoon.
"Almost 10,000 people joined us at Cholmondeley Castle last October. It was a fantastic family day out. And the presence of so many great rally cars from yesteryear really added to the entertainment and sense of occasion," said Ben Taylor, Managing Director of Dayinsure Wales Rally GB.
"Group B is always a massive draw and many of those cars will be returning to RallyFest"
"This time they will be joined in the spotlight by other star cars from equally nostalgic eras personified by legends like Roger Clark, Colin McRae and Richard Burns. It's going to be another very special occasion," promised Taylor.
Owners of more than 30 outstanding cars have already registered their entries. Others receive invitations to confirm their interest via the competitors' section on the walesrallygb.com website. Full details and an entry form are available for download.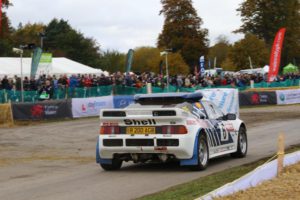 Cholmondeley Castle RallyFest tickets are already on sale with significant savings for those buying in advance. What's more, children under 16 have free admission.
Adult tickets are just £23 if purchased now (compared to £30 on the day). They include free car parking, a copy of the Official Programme (value £9) plus a full day of entertainment. The RallyFest includes displays, attractions, a catering village, autograph sessions, giant screens and, of course, the chance to see the sensational new-era World Rally Championship cars.
There's also the option of the Rally Xtra @ Cholmondeley Castle package
It includes a morning bacon roll, hearty hot lunch, dedicated parking, premium toilet facilities, free tea and coffee, pay bar. One of the highlights is a private viewing area adjacent to the dramatic Dayinsure Donut.
The route has been finalised for Dayinsure @WalesRallyGB.

What do you guys think? Who is coming to join us in October?#DayinsureIt pic.twitter.com/HglEwfV5NS

— Dayinsure (@dayinsure) July 5, 2017