Dani Pedrosa and Tony Cairoli followed in the tracks of Marc Márquez as the two-wheel pair took to the controls of a Scuderia Toro Rosso Formula 1 car at the Red Bull Ring in Austria.
Pedrosa, seventh on the all-time list of motorcycle grand prix wins with 54, and nine-time motocross world champion Cairoli both got the opportunity for a temporary switch to four wheels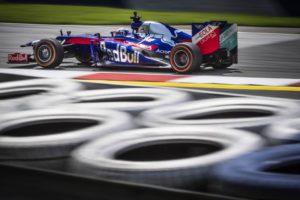 The pair drove around the Spielberg circuit which will host the Austrian Grand Prix later this summer. It came just 24 hours after Márquez had done exactly the same.
Once again, eight-time grand prix winner Mark Webber was on hand to pass on his tips, praising Pedrosa for his "very good brake technique".
The Spaniard, though, admitted to nerves beforehand taking to the track but later described it as "a dream come true completely and a lifetime experience".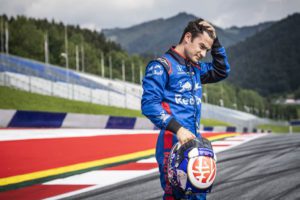 Pedrosa said: "Being on a bike is like on a wild horse, being in the car is just going super fast and really something that sticks to the ground. It's unbelievable, I'm super surprised. The speed in the corner is unbelievable and… in the corner it's so strong on the neck and the car still wants to go even faster. I'm really impressed. I'm still with my mind completely blown away as the feelings you get in the track is unreal. Every time you're learning new things. Amazing, amazing."
Dani does @F1 ?

Hear @26_DaniPedrosa's thoughts on his time in the Toro Rosso at the Red Bull Ring!#MotoGP pic.twitter.com/wuWp7MGCDR

— MotoGP™? (@MotoGP) June 7, 2018
The 32-year-old has had an undulating season to date for Repsol Honda – he currently lies seventh in the standings – and will leave Honda in 2019
He remains one of the most successful riders in history. Pedrosa has 32 MotoGP victories and 54 wins in all across the various grand prix series.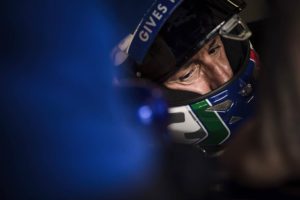 Italian Cairoli is generally regarded as one of the greatest motocross riders of all time. He proved a dominant force achieving his 50th World Championship win at the age of 26.
With both @26_DaniPedrosa and @marcmarquez93 testing an F1 car this week, we decided to have a look back at the other #MotoGP riders who have swapped two wheel for four! pic.twitter.com/OiW7VVD5TE

— MotoGP™? (@MotoGP) June 7, 2018