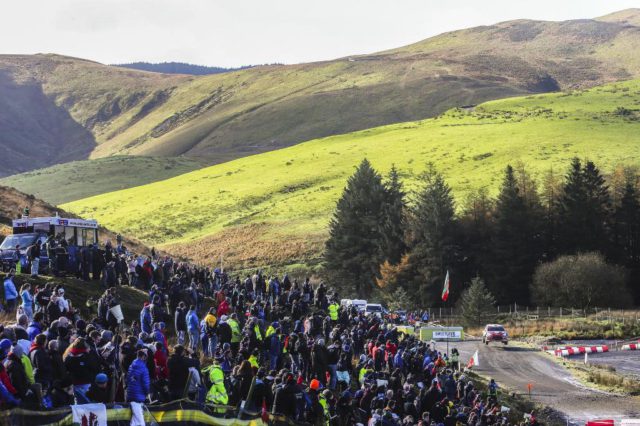 A tumultuous Rally Turkey has made the race for this year's World Rally Championship title even closer. With his third consecutive win, Ott Tanak moved up to second in the standings, 10 points ahead of Sébastien Ogier and just 13 behind Thierry Neuville with three rounds remaining. Now it is time for the British classic: Wales Rally GB.
After the heat and rocks of Turkey's Mediterranean coast, Wales Rally GB could hardly be more contrasting as a gravel event. It has an earlier date this year, but the Welsh autumn can almost always be relied upon to serve up tricky conditions, making grip hard to find on otherwise fast stages.
While inclement weather is always to be expected, the exact conditions are hard to predict from one stage to the other, with rain, fog and even ice possible.
Have a great (Rally) week ? ??????? ??@Dayinsure @WalesRallyGB 4-7 October 2018#WRC #WRCLive #WRGB pic.twitter.com/b6VFb29ygo

— WRC (@OfficialWRC) October 1, 2018
This year's route looks set to offer plenty of challenges, particularly what is being described as Super Saturday: nine stages totalling more than 150 kilometres over classic Rally GB roads in mid Wales, with no mid-day service to allow for repairs or major set-up changes.
The rest of the rally takes place further north, closer to the Deeside service park. A recent change of the law in Britain has allowed the organisers to use sections of public road to join gravel tracks together and make longer stages.
The rally will end with a purely asphalt stage, made up mostly of the dramatic Great Orme coastal road and running onto the streets of Llandudno. The Power Stage will be held earlier on Sunday morning over a more traditional gravel stage.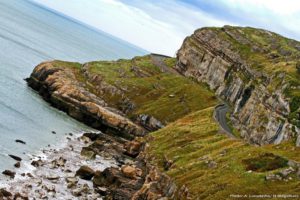 Wales Rally GB Schedule (GMT+1)
Thursday, 4 October
8.00am: Shakedown Clocaenog (3,37 km)
3.15pm: Start (Deeside)
7.00pm: SS 1 – Tir Prince (1,70 km)
8.05pm: Parc fermé (Deeside)
Friday, 5 October
6.45am: Service A (Deeside – 15 min)
7.56am: SS 2 – Clocaenog 1 (7,67 km)
8.32am: SS 3 – Brenig 1 (29,13 km)
9.47am: SS 4 – Penmachno 1 (16,95 km)
10.40am: SS 5 – Slate Mountain 1 (1,63 km)
10.47am: SS 6 – Slate Mountain 2 (1,63 km)
1.11pm: Service B (Deeside – 30 min)
2.37pm: SS 7 – Clocaenog 2 (7,67 km)
3.13pm: SS 8 – Brenig 2 (29,13 km)
4.28pm: SS 9 – Penmachno 2 (16,95 km)
7.02pm: Flexi service C (Deeside – 45 min)
Saturday, 6 October
5.30am: Service D (Deeside – 15 min)
8.35am: SS 10 – Myherin 1 (20,28 km)
9.15am: SS 11 – Sweet Lamb Hafren 1 (19,95 km)
10.28am: SS 12 – Dyfi 1 (19,48 km)
11.02am: SS 13 – Gartheiniog 1 (11,26 km)
12.08pm: SS 14 – Dyfnant (8,30 km)
1.51pm: Tyre and headlamp pod-fitting zone (Newton – 15 min)
2.52pm: SS 15 – Myherin 2 (20,28 km)
3.32pm: SS 16 – Sweet Lamb Hafren 2 (19,95 km)
4.45pm: SS 17 – Dyfi 2 (19,48 km)
5.19pm: SS 18 – Gartheiniog 2 (11,26 km)
7.37pm: Flexi service E (Deeside – 45 min)
Sunday, 7 October
5.25am: Service F (Deeside – 15 min)
7.22am: SS 19 – Elsi (10,06 km)
8.08am: SS 20 – Gwydir 1 Power Stage (14,76 km)
9.16am: SS 21 – Great Orme Llandudno 1 (8,03 km)
9.57am: Tyre fitting zone (Dolgarrog – 15 min)
10.29am: SS 22 – Gwydir 2 (14,76 km)
12.18pm: SS 23 – Great Orme Llandudno 2 (8,03 km)
12.29pm: Finish (Llandudno)