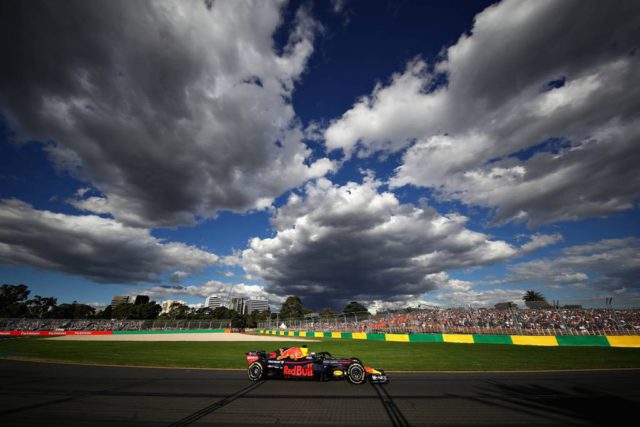 Daniel Ricciardo started his home Grand prix in Australia from 8th on the grid and he was really not happy about the penalty that sent him there. But at the end of the race in Melbourne the always smiling Red Bull driver was fourth.
After the race, Ricciardo said that he woke up on Sunday morning happy as it was race day
"It's been too long since we raced so, already before the race, I was just happy and smiling. It's a long wait and in the week leading up to this race, you talk so much about the race and it's like, let's just do it", the Australian continued.
"I'm happy with the way I drove [in the race] and we had a very fast race car. It's not often I sit behind someone for most of the race but it's a tight track and one of the more tricky ones for passing. There were a couple of times I had a look at turn three but Kimi [Raikkonen] was wise to that and could see what I was planning. Towards the end, I applied more pressure on him but he was able to up the pace as well."
Thanks for the home town love Straya. Until next year ??

— Daniel Ricciardo (@danielricciardo) March 25, 2018
"I think we're pretty close with Ferrari and our race pace is strong, which I thought would be the case"
"So we just need to get a few more tenths out of qualifying and then we should be looking good. Being so close to the podium and getting fastest lap is definitely an encouraging way to start the season. I want to thank all the fans for coming out and supporting us today and now it's definitely time to go and put my feet up for a couple of days after a busy week!"
Red Bull's team principal Christian Horner pointed out that Ricciardo made a strong recovery "at a track that is incredibly difficult to pass on".
"I think the only pass of the entire grand prix was the one he made on Nico Hulkenberg. What we could see in the closing stages of the race was that he was pushing Kimi very hard and he had very good pace, demonstrated by posting the fastest lap, which is encouraging for the season ahead", Horner added.
"The championship's not over after race one" – @DanielRicciardo#F1 #AusGP pic.twitter.com/l53VcXPw3I

— Formula 1 (@F1) March 25, 2018