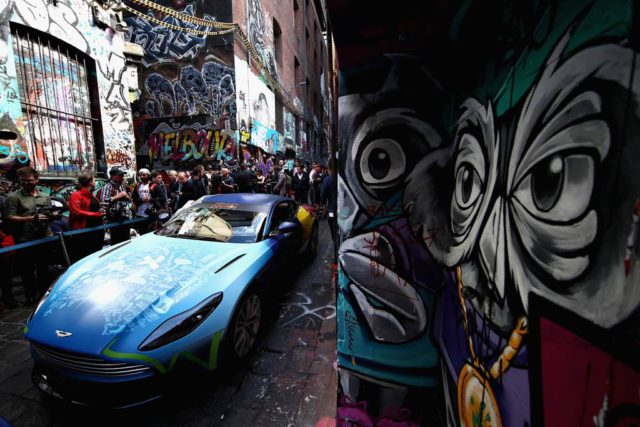 The first race of a Formula 1 season always brings anticipation and hope for interesting battles. But the days before the Australian Grand prix are some of the most intense for the drivers who participate in all kinds of events.
The Red Bull team is especially active in finding off-track activities for its drivers.
Local hero Daniel Ricciardo took a decidedly sideways view of his home grand prix preparations, blasting his way around Melbourne's Grand Prix circuit alongside drifting legend 'Mad' Mike Whiddett
"It was kind of cool!" said Daniel after his first-hand lesson in letting it all hang out from one of drifting's biggest stars. "Because there are a lot of right-left and left-right combinations you can actually join the drifts pretty well through a lot of the corners. I feel like a lot of the track is built for drifting! It was sick, a lot of fun," he added.
"It was completely different to our aim which is getting around as fast as you can, but we still got around pretty quick sideways."
Daniel participated in another event with his teammate Max Verstappen. To give each of then a can of spray paint doesn't sound exactly like the safest plan. But it works perfectly well when they have famous street artist Julian Clavijo on hand to make sure what the boys create can be called 'custom' rather than 'catastrophe'.
The drivers weren't exactly allowed to go wild
Julian and friends had done the heavy lifting, customising the cars in the colours of the drivers' helmets. Daniel and Max, with the aid of a stencil, got to fill in their racing numbers in shades of their choice. The results were… different.
"I've been reconfirming that I'm not a good artist – but I've been trying," said Daniel. "I think the boys did a pretty good job of it prior to me destroying it!"
Ricciardo described his car – the bits he hadn't touched – as "awesome", especially the Honey Badger on the passenger door. He attributed his less-than-stellar efforts to the surprise factor. "I knew we were going to be spray-painting – I didn't think it was going to be on an Aston Martin! I want to say mine is better than Max's…"
A diplomatic Max Verstappen neither confirms nor denied this assessment. "I think mine looks decent. My little add-ons are perhaps not quite so professional – but I enjoyed myself. It's been a pretty cool morning. It's the first time I've painted a car – so quite funny to start with a DB11."
Australian star Sam Groth joined them at Melbourne Park, the venue of the Australian Open. Groth, holder of the record for the fastest serve in history at 263.4km/h, helped Sergio and Esteban hone their skills.
Charles Leclerc and Marcus Ericsson of Sauber met with the local wildlife and none of them looked too startled.