The Australian Grand prix is the first round of the 2018 Formula 1 world championship.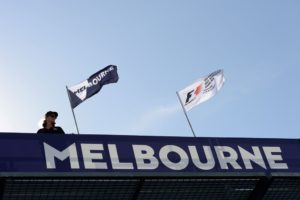 Total number of race laps 58
Complete race distance 307.574 kilometres (191.118 miles)
Pit lane speed limit 60 kph (37 mph)
The circuit This 5.303-kilometer (3.295-mile), 16-turn Melbourne circuit has hosted Formula One since 1996. Last year's Australian Grand prix was the venue's 22nd grand prix. However, this is the 34th Australian Grand Prix, with the inaugural Formula One race taking place in 1985 on the Adelaide Street Circuit, which was won by Keke Rosberg, father of 2016 Formula One champion Nico Rosberg.
Maybe this year, @danielricciardo! Tickets: https://t.co/wsTHUYMMDo #AusGP pic.twitter.com/WiDqcIDajd

— Australian Grand Prix #AusGP (@ausgrandprix) March 20, 2018
Michael Schumacher holds the race lap record at Melbourne Grand Prix Circuit (1:24.125), set in 2004 with Scuderia Ferrari
Lewis Hamilton holds the qualifying lap record at Melbourne Grand Prix Circuit (1:22.188), set last year with Mercedes in Q3
DYK? Albert Park hosted races in the 1950s on a 5.03-kilometer (3.125-mile) configuration of the current circuit. During this time, however, the race ran in an anti-clockwise direction, as opposed to the current clockwise direction of the track's layout.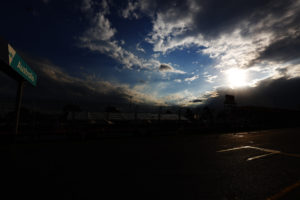 During the course of the Australian Grand Prix, lows will range from 14-17 degrees Celsius (57-62 degrees Fahrenheit) to highs of 26-28 degrees Celsius (78-83 degrees Fahrenheit). Relative humidity ranges from 40 percent (comfortable) to 91 percent (very humid), with a dewpoint varying from 6 degrees Celsius/43 degrees Fahrenheit (dry) to 14 degrees Celsius/57 degrees Fahrenheit (comfortable). The dew point is rarely below 2 degrees Celsius/36 degrees Fahrenheit (dry) or above 17 degrees Celsius/63 degrees Fahrenheit (mildly humid). Typical wind speeds vary from 3-27 kph/2-17 mph (light air to moderate breeze), rarely exceeding 43 kph/27 mph (strong breeze).
The Melbourne Grand prix circuit comprises public roads encircling Albert Park Lake, a man-made body of water just south of Melbourne's central business district. The roads were rebuilt prior to Formula One's debut at the track in 1996, but because the surface only sees racecars about once a year, grip is hard to come by, especially in the initial practice sessions. It's a street circuit that behaves more like a natural road course.
The Australian Grand prix is the first round of the 2018 Formula 1 world championship
Toughest corner Turn One. The cars approach this downhill right-hander at 300km/h (188mph) and scrub off 160km/h (100mph) in the braking zone, which is very bumpy. It's easy for the drivers to lock a wheel and run wide, compromising their exit onto the second DRS straight
Unique difficulty The track surface, which is bumpy and slippery. Grip levels improve as it cleans up and rubber gets laid down on the racing line, but there's less grip off-line, which makes overtaking difficult
Biggest headache Bumps, on both a micro and a macro level. Where the bitumen in the asphalt has worn away, the surface is more abrasive and harder on the tyre. But there are also lots of bumps, particularly on the start-finish straight. And that forces the engineers to soften the suspension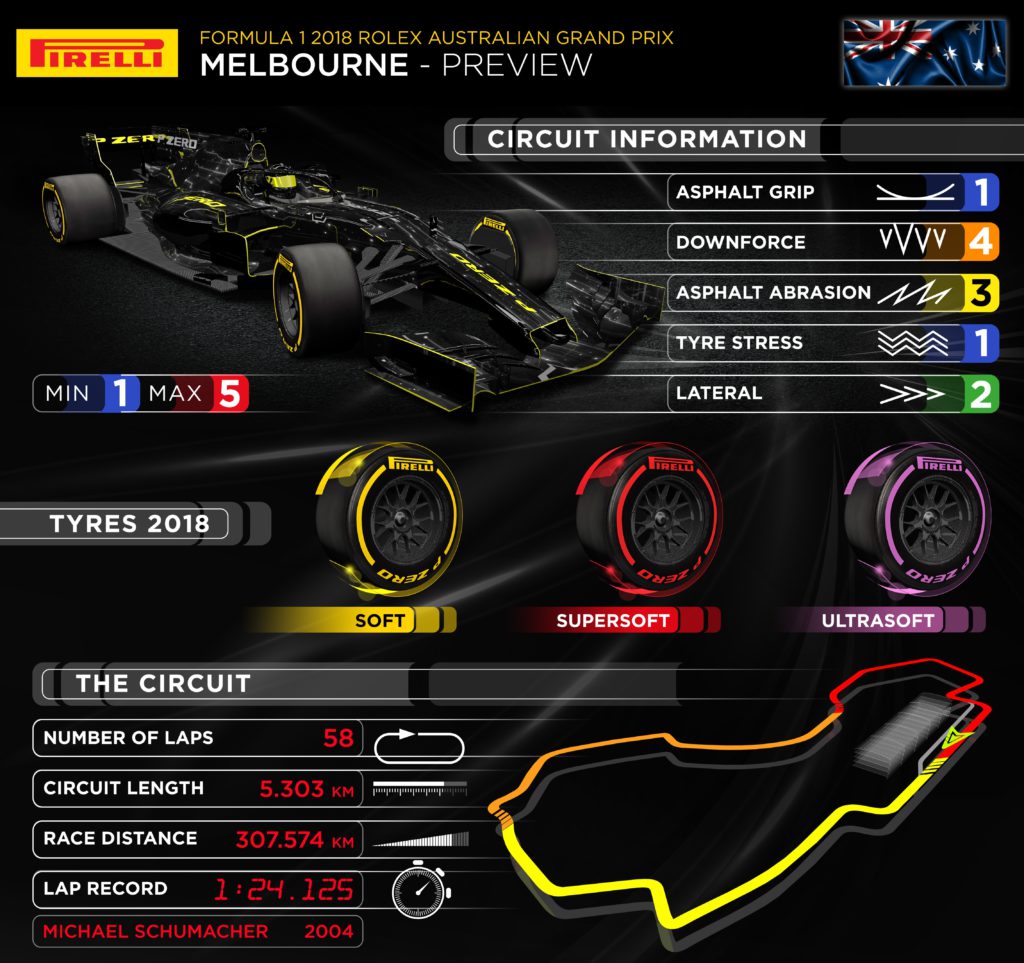 Brakes There are seven significant braking zones around the lap, which places an emphasis on brake cooling. An added complication for the teams is that the weight of the cars has increased this year to 734kg – up 12kg from 2017
Power The cars use 1.7kg of fuel per lap, the third highest of the year, which will force the drivers to lift-and-coast for a period of the race if there's no Safety Car period
Aero Maximum downforce, except along the two DRS zones – on the approaches to Turns One and Three
The 1991 Australian Grand Prix lasted just 24 minutes ?#F1 pic.twitter.com/omxynAmdOO

— Formula 1 (@F1) March 19, 2018