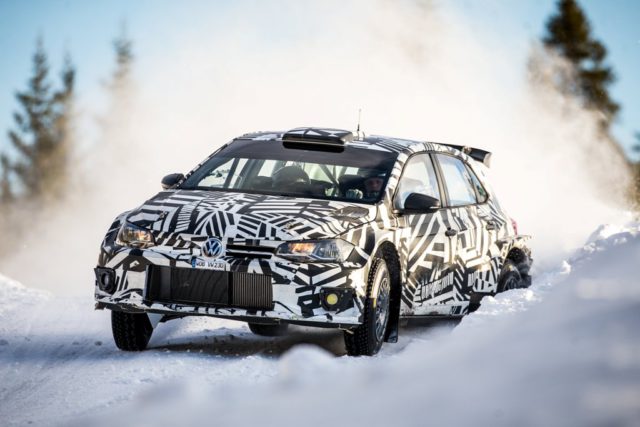 Petter Solberg returned to cutting-edge rally technology, driving Volkswagen Motorsport's Polo GTI R5 for a day of evaluation testing in northern Sweden.
Predictably, the 2003 FIA World Rally Champion was in his element in Volkswagen's all-new R5 car and drove almost the same distance as a three-day WRC round. The team was testing in temperatures as low as -15 Celsius close to Kall, north-west of Östersund. Solberg last competed regularly in the World Rally Championship in 2012.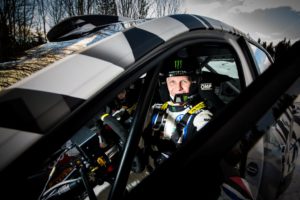 "It was just fantastic to be back behind the wheel of a rally car again and to help out the Volkswagen family. It was a really, really fun day of driving", he said.
The Norwegian superstar is no stranger to a Volkswagen Polo, having driven the RX Supercar in the 2017 FIA World Rallycross Championship. There he and teammate Johan Kristoffersson won the teams' title for PSRX Volkswagen World RX Team Sweden.
Former Rally Sweden winner Petter was full of praise for the work the Hannover-based team has completed with its latest rally car
"Volkswagen has done such a great job and the Polo GTI R5 is fantastic to drive. I didn't want to get out at the end of the day!", Petter Solberg commented
"We covered almost 300 kilometres in really nice winter conditions during the day. That's very, very different and a lot more kilometres than I'm used to doing in a World RX test."
"I have a lot of experience in rallying and with developing rally cars and using this experience we were able to make some small changes to the Polo. I have to say a big thank you to Volkswagen Motorsport for the work they did during the day and I also have to say the same to my co-driver for the day, Veronica Engan. Veronica is used to co-driving a Solberg in a rally car, but normally it's my son Oliver!"
Petter wasn't the only World Rally Champion to sample Volkswagen's Polo GTI R5. Marcus Grönholm and reigning WRC2 champion Pontus Tidemand also driving during the Swedish test.
AMAZING NEWS‼️‼️Finally we can tell the world. Rally Sweden 2018 will rock, just be there! ????? pic.twitter.com/BA8ona0fqY

— Rally Sweden (@RallySweden) January 28, 2018