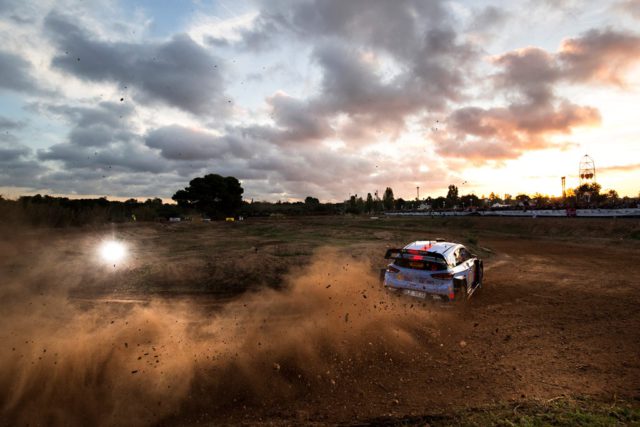 Thierry Neuville still has a mathematical chance to win this year's title in the World Rally Championship. The reality though is that there is a very small chance Sebastien Ogier to miss the chance of winning a fifth consecutive crown. Still, the Belgian Hyundai driver is determined to give his best because he simply can control only his own performance.
Your retirement in Spain has made winning your first world title a tall order. What's your view?
"It's going to be difficult. It's never over until it's mathematically impossible, but as we see many things can happen in rallying, so we have to wait. All we can do is give it our maximum, fight and aim for victory. We cannot control the rest."
How determined are you to cancel out your recent setback?
"We'll do the same as at every rally because we're determined all the time. On most events, we've been fighting for a podium finish, except maybe in Finland where it was more difficult. We won't change our approach, but hopefully, we can bring back a good result for the team and finish the season on a high note – that's important."
With the changeable weather, Rally GB has a reputation as a tough event. What's it like for a driver?
"It's hard. It's an event where you have fog, rain, tricky conditions. It makes it difficult but each event has its own challenges."
Can you develop a specific car set-up for the rally?
"Mostly you are making the car softer for more traction because of the grip level, especially on the second pass, is very low. This is really important on GB."
The Rally GB route contains a few night stages. Are you a fan?
"It's interesting. I like night stages. It's obviously demanding with the lights because the car is moving a lot with the suspension travel and the lights are never in a perfect position because they are moving up and down a lot. It makes it difficult but hopefully there will be no fog because fog at night will make it very hard."
Hyundai Motorsport expands to a four-car line-up for Rally GB. What difference will that make?
"For me, it doesn't change anything. I have to be in front of everybody, in front of my team-mates."
What would winning Rally GB mean to you?
"It doesn't matter which rally I win but it's true I'm hungry for a podium again because it's been three months now."