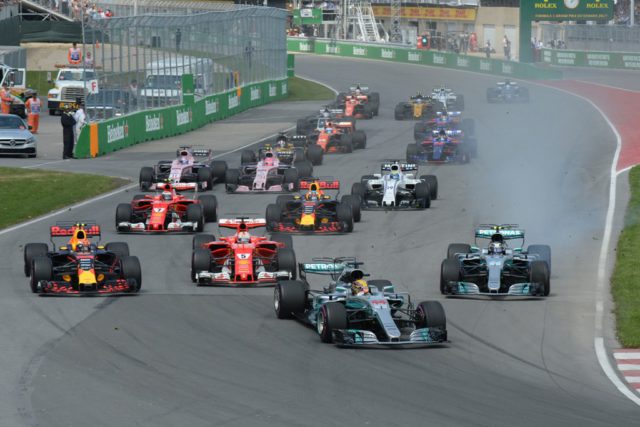 Sebastian Vettel had an eventful Canadian Grand prix. He finished fourth and claimed that only one lap separated him from the podium.
"I think my start was not particularly, good but at the same time not that bad either. The car was good, I think it was clear that we could have been better than fourth, but that's how we finished and what is done is done. Overall, we know we have a strong car", Vettel said after the race.
"Looking back at the start, [Valtteri] Bottas and I were trying to go from the inside when Max [Verstappen] came around but these things can happen. Then, with the safety car on the track I did not realise that the damage to the front wing was as bad as it actually was, we only noticed it at full speed. There was also some additional damage to the other part of the bodywork. Hard to say what they cost me in terms of laptime, but the car did not feel as the one I had driven in the past two days. Yet the pace was there and I would have liked some more laps to finish on the podium, the trophy here looked nice… That was my target and I missed it."
Sebastian Vettel: "Podium was my target and I missed it"
Kimi Raikkonen got wheelspin off the line and lost quite a few places. Ultimately he was seventh at the chequered flag.
"It was not an easy race: I struggled in the first few laps, it was difficult to get past. We decided to switch our tactics to two stops to create a speed difference with fresh tyres. We had a very good pace again and we were nicely going back close to the guys in front. Unfortunately, we had the issue with the brakes and we could not really use our speed. In the last ten laps, I had hardly no brakes; it's a pity but at least we could bring the car back and get some points. It was not an easy day for the team but this is how it goes sometimes. If this is our bad day, then we have to take it and go forward", Raikkonen said.