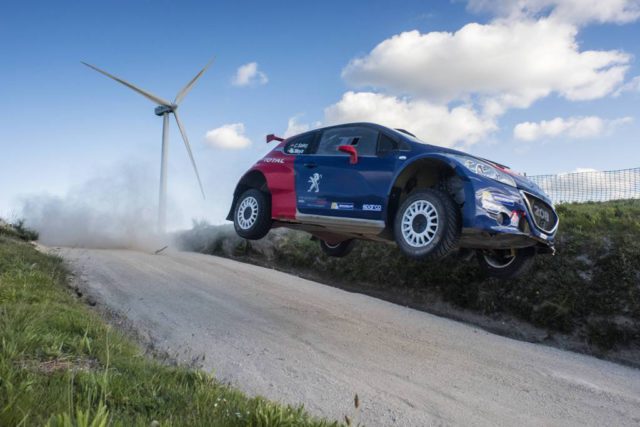 Thirty years after his WRC debut on the 1987 Rally Portugal, Carlos Sainz was back in action on a rally stage with Peugeot last weekend. As part of his programme at Portugal's world championship round, for which he was a guest commentator for Red Bull TV, 'El Matador' tackled the event's legendary Fafe test in a Peugeot 208T16.
"Red Bull and Peugeot gave me a great opportunity to combine an exciting challenge with a chance catch up again with the world of topflight rallying", Carlos Sainz said afterwards. "As a stage, Fafe has changed enormously and the reference points aren't the same any more. Luis [Moya] and I had tremendous fun recalling old times and our memories of recce. The academy junior driver Pepe Lopez was also there to watch how I drove his 208T16. I wish him the very best of luck for the rest of his European Rally Championship programme with the academy."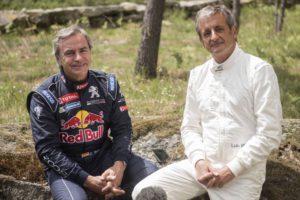 Carlos Sainz and Luis Moya had not competed together on a regular basis for 15 years, and not even sat in a rally car with each other for more than three years
But before then, between 1988 and 2002, they were inseparable WRC partners for another 15 years: covering millions of kilometres and seeing more of each other than they did of their wives, being away together for more than 300 days each year.
30 years ago, Sainz's co-driver was Antonio Boto, but Moya then joined him exactly one year later in 1988 – also on Rally Portugal.
So, this is the place that started their incredible story, which resulted in two world titles and 24 rally wins together. Sainz and Moya proved that they were capable of winning everywhere; including the events that previously considered to be off-limits to everyone other than local drivers, such as Finland. Now they were together once more: on the most iconic Portugal stage.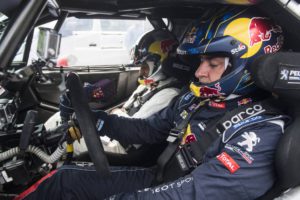 Even, without a competitive element, there were plenty of emotions
And the two of them still took it incredibly seriously, commanding the car in a mesmerising masterclass of their abilities.
"I know what will happen; the minute Carlos sits in the car, he'll want to start adjusting it: a little thing here, and another thing there," pointed out Luis before they set off. "And he's laughing now because he knows that it's true! There's only one way he approaches things. Even if it's just for fun…"
"Rallying has been my life and it's given me everything," added Carlos. "But it's changed so much since I started, and it's been amazing watching the technology getting more and more. It's not just the cars that have changed but also the sport and the places: when myself and Luis first did Rally Portugal, there weren't many highways, so just getting to the stage was a navigational challenge!"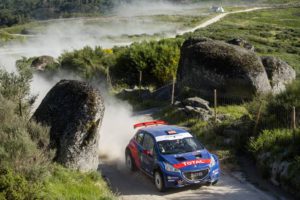 Sainz, who has competed in Peugeot's colours since 2015, is playing a pivotal role as part of Peugeot Total's cross-country rally 'Dream Team', as well as in the development of the DKR model
In close association with Peugeot Spain, he is also the mentor of this year's academy 'juniors'. Fellow Spaniards Jose Antonio Suarez and Pepe Lopez are effectively in the middle of a busy programme in the 208T16 aimed at honing their skills within the framework of a professional operation.
A lot of fans and media would love to see the Matador testing a #C3WRC. What do you think @CSainz_oficial? ? #WRC pic.twitter.com/9Yg7IBzamP

— Yves Matton (@Yves_Matton) May 21, 2017