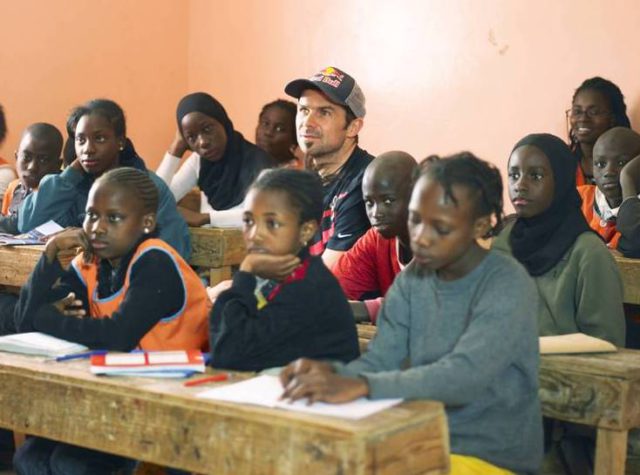 Cyril Despres has become synonymous with the Dakar Rally as a result of his five victories in the motorbike event but his effect on Senegal is infinitely more profound.
While each year Despres has aspirations to taste Dakar glory, he has wider aspirations too in the Senegalese capital with a school in memory of a friend and rival who lost his life at the event.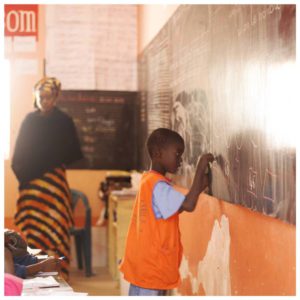 École Fabrizio et Cyril rose after the death of Fabrizio Meoni, who passed away on stage 11 of the Dakar Rally in 2005, the year Despres enjoyed the first of his five Dakar victories.
There already was a school thanks to Meoni's charitable donations and, inspired by his former friend – himself a Dakar winner in 2001 and 2002, he continued the work with another educational establishment.
"It's so wonderful to watch these kids who are completely aware how fortunate they are to go to school," Despres said.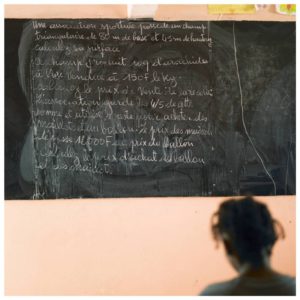 "To be able to learn to count, sing and write. This is a huge victory for all of us who participated in this project."
Despres first visited the school days after the end of the 2005 Dakar with Meoni's friends.
He recalled: "The day after the finish of the 2005 Dakar Rally with his Italian friends we went to visit the school that carried Fabrizio's name. The two hundred children there that day were deeply moved by the death of their patron."
Cyril Despres was even there in 2008 even though the event was cancelled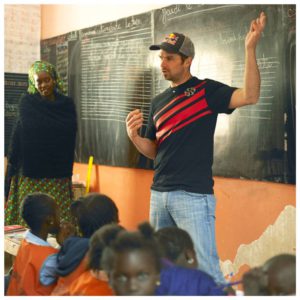 Gradually, the second school has expanded with a second floor added in 2010 and a roof built on that floor the following year. The school is now open for 10 years with the cost of educating a child €2 Euros a month.
Of his decision to keep going with the work, Despres added: "It didn't take us long to decide to continue Fabrizio's work. Both to pay homage to his memory and to help the people of a country who had always welcomed us with open arms.
"At the finish of the following Dakar Rally in 2006, along with some people from the Fabrizio Meoni Foundation, we visited other projects on the outskirts of Dakar.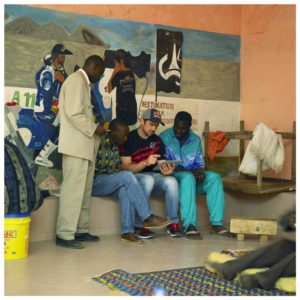 "Finally, we decided to renovate and enlarge a second school at Yeumbeul Bène Baraque. A few months later work started on the Fabrizio and Cyril School."
The work continues in Dakar even with the rally having moved to South America from 2009 to the present day.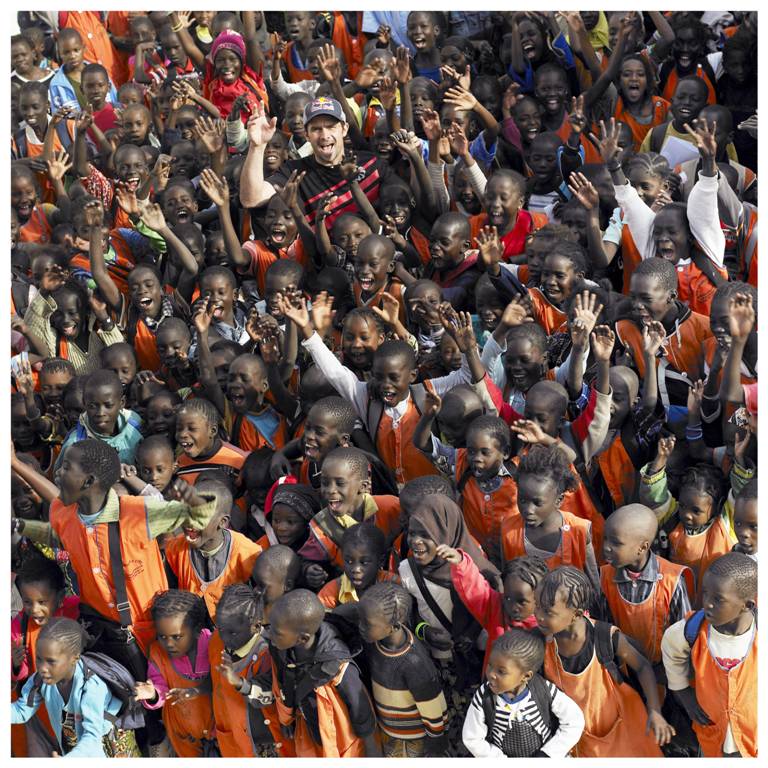 COUP DE PROJECTEUR sur l'aventure @silkwayrally! Dans 50 jours @cyrildespres @s_peterhansel @SebastienLoeb attaqueront les 10 000km ?????? pic.twitter.com/6xxL4FiipI

— Peugeot Sport (@peugeotsport) May 18, 2017