Max Verstappen got two days of public service sanction for his behaviour against Esteban Ocon after the Brazilian Grand prix. The penalty is largely toothless and will probably do nothing to calm the Dutch's temperament.
"First of all, I want to thank the Team. The car felt amazing all race, even with a damaged floor towards the end. The set-up, balance and strategy were perfect today. To be this competitive at a track we didn't expect to be is really positive, and makes me look forward to Abu Dhabi. We have come away with a P2, which should have been a win. This shows we were performing really well, beyond expectations", Verstappen said.
"It is a real shame we didn't come away with the win due to the incident with Ocon. Of course a backmarker can un-lap himself but he took an unnecessary amount of risk, especially against the race leader. They gave him the penalty for causing a collision so I think that says enough. At the end of the day I am a passionate sportsman that wants to win, this situation is frustrating and shows emotion when competing at the highest level. It is now important to take the positives from the race and the rest of the weekend and carry on the momentum into Abu Dhabi."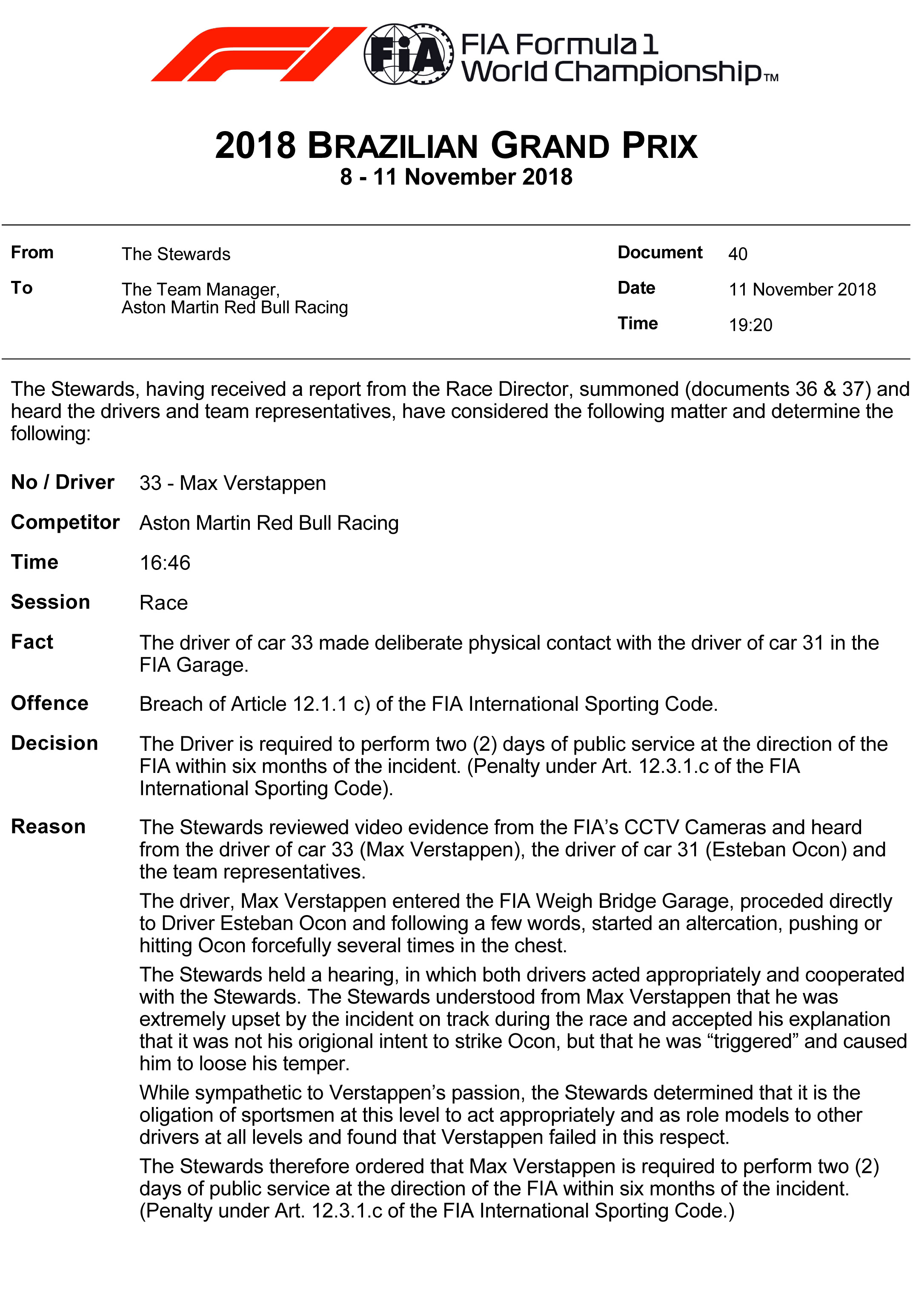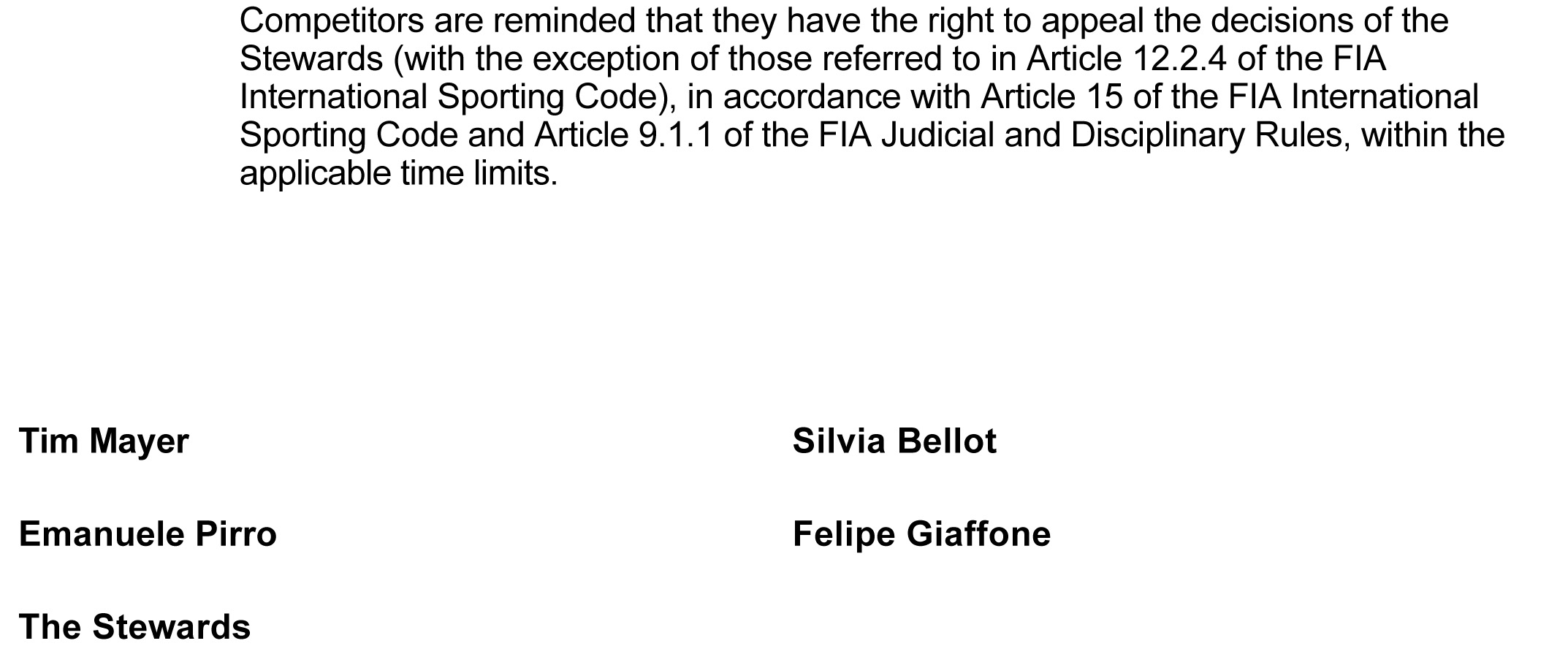 Meanwhile, Daniel Ricciardo managed to go through the race without an incident. From 11th on the grid he was 4th at the chequered flag.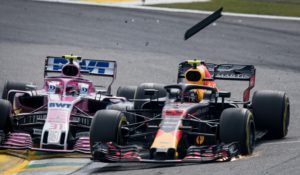 The penalty for Verstappen is largely toothless and will probably do nothing to calm the Dutch's temperament
"I'm happy with my race, I'm happy with all the Team's efforts but still a bit disappointed to just miss out on the podium. I caught Kimi [Raikkonen] and could see the podium but unfortunately, it just wasn't quite enough. The strategy was spot on once again so we can't fault ourselves at all. I had fun and some great battles, especially my pass on [Valtteri] Bottas. I told the team on the radio I was going for it and I made it stick. The battle with Seb [Vettel] was cool, I think we maybe touched once or twice, but I've always respected him and the way he races. We've had some on-track battles before, at times it gets slightly heated, but I believe we know where each other's limits are", Daniel explained.
"It's frustrating because every time we have a penalty we seem to have a fast car if we started closer to the front I'm confident we could have had a really good result. It's bittersweet I guess, we did well but if we had started where I qualified we could have done better, you can't ask for much starting start from 11th. Anyway, I have no regrets from the race, I did all I could and I know the team did, so it is what it is. With the pace we had today I really have some optimism going to Abu Dhabi. I feel like that's a stronger track for us than this, so maybe we can go there and drink some fake champagne."
Lap 44, Max is leading the race, then this… #BrazilGP ?? #F1 (Sound ?) pic.twitter.com/FhMgkehVtG

— Formula 1 (@F1) November 11, 2018
High drama after the chequered flag in Brazil on Sunday…#BrazilGP ?? #F1 pic.twitter.com/FLR86HC3Ou

— Formula 1 (@F1) November 12, 2018
One incident, two very different views #BrazilGP ?? #F1 pic.twitter.com/8zcMPcSvvJ

— Formula 1 (@F1) November 11, 2018