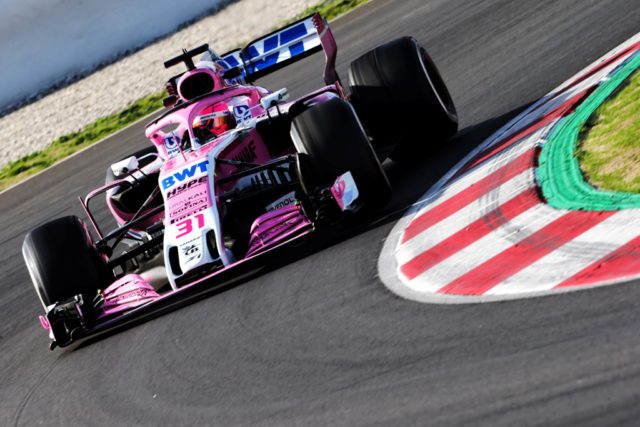 The Mercedes, Sauber and Force India teams preview the penultimate round of the 2018 Formula 1 World Championship – the Brazilian Grand prix.
Toto Wolff
Mexico was a bittersweet weekend. On the one hand, we're extremely happy for Lewis. He is the best driver of his generation and his fifth Formula One World Championship puts him among the absolute greatest this sport has ever seen. On the other hand, we cannot be satisfied with our race performance in Mexico. Qualifying looked promising but just a few laps into the race, we knew that we' d run into big issues with the tyres. We started to analyse those problems immediately after the race and have made progress with understanding the challenges we faced and why. It's important to apply all our learnings to make sure we come back strong in Brazil.
Our target for this season was to win both championships, not one title or the other, so our mindset is one of unfinished business as we head to Sao Paulo. We have a big battle on our hands for the constructors' title and we have lost ground to Ferrari in each of the past race weekends – even though we had the base performance to do better. This is the moment to keep our feet on the ground, focus clearly on the objective and trust in our processes and people to deliver.
In the cockpit, I know that both Lewis [Hamilton] and Valtteri [Bottas] are determined to end their respective seasons on a high note; as a team, we are aiming to finish this year with our heads held high and with two performances that properly reflect the level of performance we have attained this year.
Our #BrazilGP stats ?

3⃣ Wins
4⃣ Pole Positions
7⃣ Podiums
2⃣ Fastest Laps#F1 pic.twitter.com/AM7kacTnyW

— Mercedes-AMG F1 (@MercedesAMGF1) November 7, 2018
Marcus Ericsson
"We are arriving in Brazil with a good feeling after a strong weekend in Mexico, where we finished with both cars in Q3 and the points. Our confidence is high and we will fight hard to keep this good form. The track in Sao Paolo is a classic. I have been there a few times now, and it is always fun to drive. The lap is short, so the lap times across the teams are very close, which will be a challenge. The weather is changeable and that always plays a significant role. I am motivated to finish the season on a high and will do the best job possible."
Great couple of days in Indy. Meeting my new team, doing a seat fit, lots of media and visiting the legendary @IMS . Can't wait to come back! Next year will be so much fun!!! ??? pic.twitter.com/ps4xhaaK5z

— Marcus Ericsson (@Ericsson_Marcus) November 1, 2018
Charles Leclerc
"We are heading to Brazil for one of the last two races of the season. After a great result with both cars scoring points in Mexico, we are confident of our potential and will build on the progress we have made so far. We will fight to have another strong result at Interlagos and give our all to end the season on a positive note. It is an interesting circuit to drive, and I look forward to racing there."
Sergio Perez:
"Racing in Brazil is always special because it's the home of my hero, Ayrton Senna. The circuit is filled with history and on race day the fans show so much support. There's a special atmosphere in the city during race week and we are lucky to visit some amazing restaurants too – I love the food there."
"Interlagos is a really fun track: a proper Formula One classic. It's a short lap with a good flow but you need to be precise in every corner, otherwise your rhythm is compromised. There are many interesting corners but a really important one is the final left hander before the uphill run to the finish line. You need to carry good speed through it and onto the straight in order to attack the first corner going into the next lap."
"The circuit is a real drivers' track: it's fun to drive, but it's pretty bumpy. It reminds me a bit of a karting circuit in some ways. You need a car that is stable at the rear, with not much understeer, so that you can make the most of all the changes of direction in the middle sector. The weather can also be interesting: it can be very warm and humid and it rains often, and I enjoy this unpredictability."
"We had a couple of difficult races in Austin and Mexico, where we didn't maximise our potential. We've missed out on good points, especially in Mexico. I'm still aiming to finish as "best of the rest" in the drivers' championship and I need a strong weekend to make up the points we have missed recently."
Gracias, México y nos vemos el año próximo. ¡Los quiero! #MexicoGP #F1ESTA pic.twitter.com/dnihPDuY8N

— Sergio Pérez (@SChecoPerez) October 29, 2018
Esteban Ocon
"I really enjoy racing in Brazil and it's just a fun weekend. The atmosphere on the grid is special. The fans love Formula One and you can feel the legacy of Ayrton Senna everywhere. There is so much passion from the people, from the moment we land to the moment we leave – we get so much support."
"The track itself is one of my favourites because you have all type of corners. You need a good car in the high-speed sections – a car you can trust – but at the same time, you need a car that doesn't slide around in the low-speed corners. This is very important, especially not to compromise the final part of the lap."
"I have good memories of racing at Interlagos. In 2016 I was in the points in a Manor for most of the race and only got passed on the last lap. It was a tough race because of the wet conditions. There is usually a risk of rain during the weekend. And if we get some this year it would probably make things a bit more interesting."
"I felt really disappointed after the Mexico race. When you have a quick car and your race if effectively over on lap one it's so frustrating. I've learned from the experience in Mexico and will work hard to get back in the points this weekend. We need it for the championship because it's still a close fight with McLaren – and it's the same in the drivers' championship. We will keep fighting until the end."