Daniel Ricciardo never misses an opportunity to have fun and his preview for the US Grand prix is no exception. The Australian loves the race, the city and the country and does not hide it.
"Hell, I'm gonna take this opportunity to perfect my American accent for y'all (laughs). So read with your best Southern Drawl. Damn, I love the city of Austin and the country of America, I think it's beautiful. Firstly, I think it's one of the best circuits we go to on the calendar for racing. You can pass in four different places. There's some tracks you struggle to pass on once, so to have four different opportunities with the shape of the corners and the apexes, everything just creates a real good atmosphere which encourages you to battle. It encourages you to fight. Fight in the spirit of America, the land of the free and the home of the brave. Boy, I love the feeling of racing at COTA", Daniel said.
"Beyond that, it's also a great circuit for the spectators. If you get perched up on the hill at Turn 1, boy, you can nearly see the whole circuit. Turn 1 is a great place for the start, for overtaking and pit stops. If there's racing out of the pits you're in prime seat, that's right, prime seat. Then you've got the COTA Tower. If you know someone, who knows someone, who might just know someone and you can get up the COTA Tower you'll have a whole view of Austin, hell, that's really something special."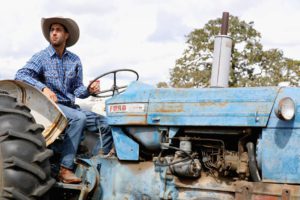 "And then there's the city", Ricciardo commented
"Boy, don't get me started on the great city of Austin. I'm not gonna drop names on y'all now and give away all the places we go because I love em all, but the food is something special. I love my ribs, my brisket and boy, they got nachos coming out of their tachitos. What's a tachito, I have no idea! I feel when I talk in this accent, I become this person. Oh boy, I'm gonna stop this right now as I got a bit carried away. See y'all in Austin."
His Red Bull teammate Max Verstappen said he's really looking forward to getting back to the US.
"COTA is really fun to drive, it has long fast straights, slow tight corners and quick flowing sectors, all you want from a race track in one. The trickiest part is probably Turn 1 as you are blind to the apex coming up the hill. When we race in America it is always unique to any other round, as you saw last year with the driver presentation they always go the extra mile. While staying in Austin there are so many options for good food, the meat and BBQ restaurants make you venture out and get stuck in. This year I will stop off in Miami for an event on the way to Austin so I'm excited to see a bit more of the country and sample a few of their local dishes", he added.
Geared up for the #USGP ?? It's gonna be a good week ? #givesyouwings pic.twitter.com/Ai1ycS5kxo

— Red Bull Racing (@redbullracing) October 16, 2018