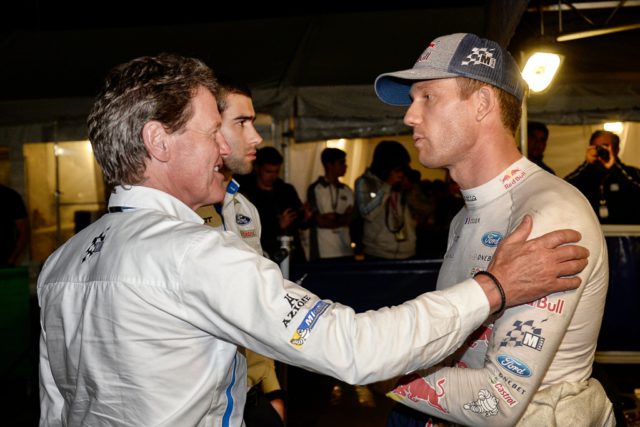 Following the news that Sébastien Ogier and Julien Ingrassia will be moving to Citroen in 2019, the whole of M-Sport thanked them for the two years they dedicated to the small but passionate team – and look back with pride on all that we achieved together.
When Ogier and Ingrassia joined the team in 2017, they made history and helped M-Sport secure the Triple Crown with the FIA World Rally Championships for Drivers, Co-drivers and Manufacturers.
Having secured victories in Monte-Carlo, Mexico and Corsica this year, Sébastien and Julien are also in with a strong chance of defending their titles.
Team Principal, Malcolm Wilson, said:
"I would like to thank Sébastien and Julien for everything they have done for the team over the past two years. Their professionalism, attention to detail, determination and outright speed is something to be admired and we're all very sorry to see them go.
"I am immensely proud of everything we achieved together. And their time with the team is something that I think everyone will remember for a long time to come.
"We wish them well with the next and final chapter of their careers. But there are still three events left to contest this year and the whole team will continue to give one hundred and ten percent in the defence of our championship titles."
Global Director of Ford Performance Motorsport, Mark Rushbrook, said:
"All of us at Ford are sad to see Sébastien and Julien leave the M-Sport Ford World Rally Team at the end of the 2018 WRC season. But I would like to thank them personally for the great work they have done for us over the last two seasons with the team and to wish them both all the very best for the future.
"We know we have a really strong package with the Ford Fiesta World Rally Car. All our efforts are focussed on the remaining three rallies as we try to replicate the success of 2017. We will work with our longterm rally partners M-Sport on the 2019 driver line up. And I am confident we will have a really strong package to continue to deliver the success that we aim for in all the motorsports activities we have around the world."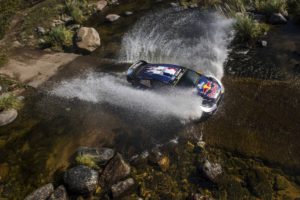 Sébastien Ogier said:
"When we decided to join M-Sport two years ago, many considered it a risk. I considered it a challenge, and together we achieved something extraordinary. Malcolm and his team have such a passion for rallying, and I would like to thank each and every one of them for what has been an incredible two years together.
"It's now time for another new challenge. But first, we will focus on bringing this special partnership to a close in the best possible way. The championship is still extremely close. And we'll keep fighting to keep our chances alive and keep pushing until the very end."
Thank you to each and every one at @MSportLtd for these incredible two years! We've achieved big things together – and it's not finished yet! ??

— Sébastien Ogier (@SebOgier) September 28, 2018
Julien Ingrassia said:
"When we joined M-Sport I discovered a team who were incredibly passionate and motivated. In the eyes of each member of this 'big family' was burning an absolute will for victory. And during almost two years I never heard any complaints or any anger, despite the huge amount of work and energy that everyone spent both day and night. And we did it – we won the championships together, whilst up against some of the biggest manufacturers!
"So, in this moment, when our paths are soon to split, I wish to pay the warmest tribute to Malcolm and his whole team. Thank you for the trust you put in us. Thank you for the perfect conditions of work you offered us during those two seasons. It has been a fantastic adventure."