McLaren Automotive's latest Ultimate Series model to bear the legendary Senna name offers the purest connection yet between man and machine. And that is without ever having to venture further than the kitchen table. The most extreme track-focused road car built by McLaren has been brought down to size. Interlocking plastic bricks replaced the carbon-fibre for the new McLaren Senna LEGO Speed Champions edition. Like the real thing, the collectible model promises hours of engaging fun.
Each full-size McLaren Senna takes close to 300 hours of painstaking hand assembly. The LEGO Speed Champions Senna will also be hand-assembled – probably many times over. But the 219 pieces in each 15cm-long model go together rather more quickly.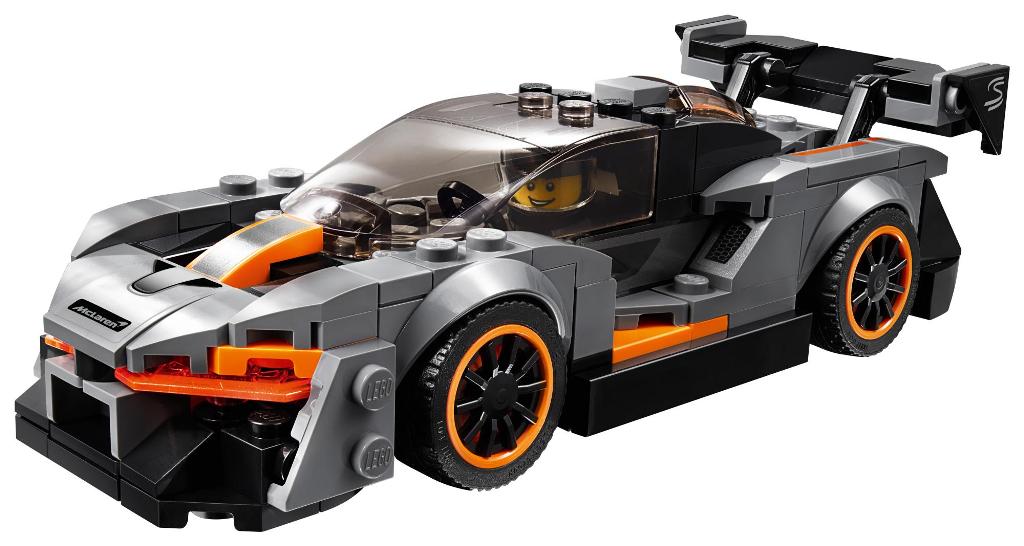 The latest in a sought-after line of LEGO McLarens, the kit includes one thing that not even the real Senna comes with: its own buildable wind tunnel
For a car that can generate an amazing 800kg of downforce at 155 mph it is just the thing for junior aerodynamicists to check out the Senna's exceptional aerodynamic properties. The model, of course, features the front splitter, roof snorkel, diffuser. It also has a giant rear wing without which no McLaren Senna would be complete.
The car is in Victory Grey with contrasting orange highlights. It even comes with a set of interchangeable wheel rims, a removable windscreen as well as its own minifigure driver. The minifigure is in a McLaren race suit complete with Pirelli partnership logo. It shows the amazing attention to detail that LEGO achieves with its Speed Champions series.
With a recommended retail price of £12.99 you could buy more than 50,000 McLaren Senna LEGO Speed Champions models for the price of one real McLaren Senna – if you could acquire one. The run of 500 Sennas, at £750,000 each, was assigned soon after the car was announced.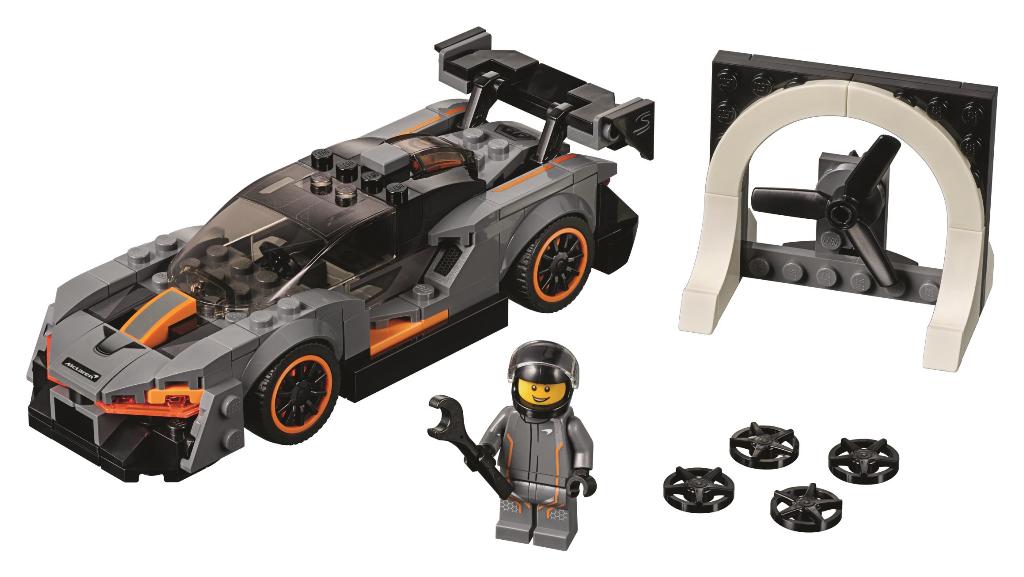 The LEGO Speed Champions editions of McLaren cars also have a tendency to sell out
The LEGO Speed Champions versions of both the McLaren P1™ and the McLaren 720S quickly sold out and are now no longer available.
The new model, like the full-size car, is named after the late, great Formula One World Champion Ayrton Senna. The Brazilian achieved each of his three Formula 1 World Championships in a McLaren. The car that bears his name is the lightest, most track-focused yet road-legal car McLaren has ever built. Boasting 800PS of turbocharged V8 power, the Senna can accelerate from 0-62mph in just 2.8 seconds.
Re-creating such a McLaren performance giant for the creative amusement of young supercar enthusiasts is just the latest in a series of collaborations between McLaren Automotive and the iconic Danish toy manufacturer.
McLaren's most extreme road-legal track car is now available. Experience the thrill of the McLaren with the LEGO Speed Champions edition. @sennabrand #LEGOSpeedChampions #LEGO #McLarenSenna @McLarenAuto pic.twitter.com/HKOPqew2g9

— LEGO (@LEGO_Group) January 15, 2019