Sergio Perez loves everything about Monaco while Esteban Ocon thinks everybody loves going to Monaco. Both Force India drivers are ready for the next challenge of the 2018 Formula 1 world championship which will take place on the streets of the Principality.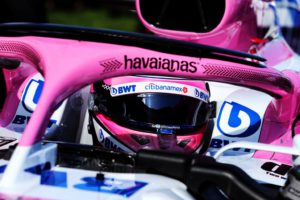 "It's my favourite track and it's one of the biggest races of the year. I always try to enjoy the week as much as possible. I try to soak up the special atmosphere and make the most of the opportunity to drive on this amazing circuit. I always feel very lucky to be driving in Monaco", Perez continued.
"The reason I like Monaco so much is because it's not easy. It's a massive challenge and it's always a tough race. Every lap you are under pressure. There is no chance to relax. You need to build up your speed, build your confidence and be careful not to overstep the limit. When the car is working well and you have confidence, it's the best feeling in the world."
"Qualifying in Monaco is the most important session of the year. I usually say that qualifying is 99% of the weekend because overtaking on Sunday is very difficult – unless it rains. So there is big pressure on the Saturday and it's not easy to find space in Q1 when all the cars are on track. It can become a lottery. You rely on your team to help you find some space."
"I've had some good results in Monaco, especially the podium two years ago. I always enjoy street circuits and I think it's another good opportunity for us to score points."
The reason I like Monaco so much is because it's a massive challenge, Perez says
Ocon also said Monte Carlo is a really special place.
"It's just such a special place. When you think of F1, you think of Monaco. Driving on the famous streets in an F1 car was a dream come true and I'm just as excited to go back there this year", the Frenchman commented.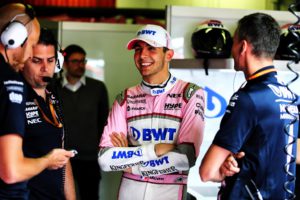 "The location is so spectacular. It's beautiful and glamorous with an amazing atmosphere. When you arrive at the start of the week you can't help smiling when you walk down the pit lane and see all the final touches being made."
"The fans can get really close and I think that's important. It's definitely the busiest week of the year. All the sponsors want to be there and every night you have events. That's why it's great to have the additional day so that you can fit everything in."
"It's also a true driving challenge. You have to be so precise and there is no room for error. You have to find the limit quickly and be careful not to step over it. Last year I found out the hard way in FP3, but with more experience this year I hope it won't happen again."
Walls, tunnels and swimming pools – let's have a look at where we'll be racing this week!#MonacoGP pic.twitter.com/SomncJjgP7

— Sahara Force India (@ForceIndiaF1) May 21, 2018