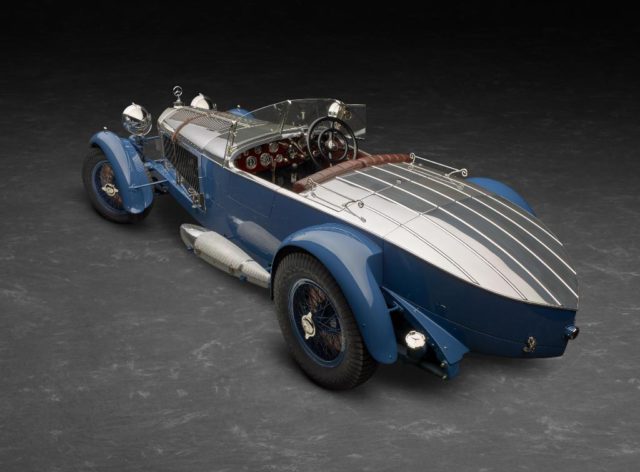 The Pebble Beach Concours d'Elegance 'Best in Show'-winning 1929 Mercedes-Benz S Barker Tourer 'Boat Tail' – arguably the finest car in the world – is now confirmed for Concours of Elegance 2018.
This year's event will be at Hampton Court Palace from 31 August to 2 September. It will present a once-in-a-lifetime opportunity for visitors to see the award-winning Mercedes as it comes to the UK for the first time since 1958.
Based on the 1927 Mercedes S-Type, the unique 'Boat Tail' was one of the most powerful road-going automobiles in the world in a period, developed as the perfect road-going, race capable car
Racing enthusiast and British Racing Drivers' Club co-founder Earl Howe originally owned the car. It has a revolutionary body with a lightweight and aerodynamic shell as well as unique aluminium side pods.
The car was a regular on tours, trials and competition events in the UK before new ownership in 1958 took it to America. There it has remained and will remain until it travels across the Atlantic for the Concours.
When Americans bought it for the first time, the car went through repainting in a dark maroon colour. There was a renovation of the rear of the car. Its aim was sporting an additional spare tyre instead of its distinctive 'Boat Tail'. But, its most recent owner has just completed a multi-year project of restoring the car to its former glory.
The majority of Earl Howe's unique specifications were all-but-lost until a host of photographs unearthed aspects of the original vehicles
They revealed the missing 'Boat Tail', numerous reflective surfaces, custom touring luggage. And a red spotlight which Members of Parliament have with the aim of alerting other road users to their status. Upon disassembly patches of the Earl Howe's signature, Peacock Blue paint was also discovered, which has now been sympathetically recreated.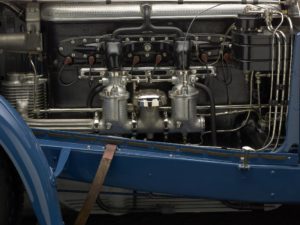 Visitors to this year's Concours of Elegance will not only see the unique 'Boat Tail'. There will be around 60 other extremely rare or unique vehicles in the Main Concours event. Telling the complete story of the motorcar, the Concours will begin with a 1903 Panhard et Levassor and finish with one of 2018's most exclusive supercars.
Concours of Elegance Managing Director, Andrew Evans, said:
"The Mercedes S-Type 'Boat Tail' is such a special car, and it is an incredible privilege to have it at Concours of Elegance 2018. This car won't have turned a wheel in the UK during many people's lifetimes. So it's an opportunity for our visitors to come and see a real piece of motoring history. Add that to the other 60 cars in our main concours, and nearly 1000 others across the weekend, and you'll see why we're so excited about this year's event."