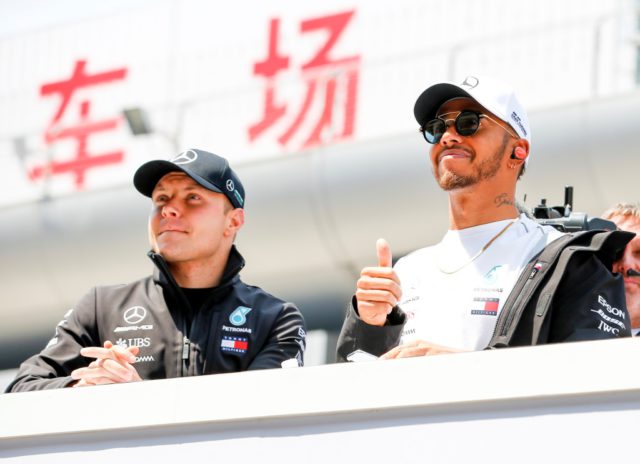 Mercedes had a difficult weekend at the Chinese Grand prix but still won a podium with Valtteri Bottas. The Finn finished second while his teammate Lewis Hamilton was fourth at the chequered flag.
"I am sure that was a fantastic grand prix for the fans watching in the grandstands and back at home."
"But it was a very challenging one from where we were sitting", Mercedes' motorsport director Toto Wolff commented
"Ultimately, the reality of our pace is that we lacked pace in each phase – Sebastian [Vettel] managed the performance in the opening stint, building a good gap to Valtteri, and the Red Bulls were significantly faster on fresher tyres after the Safety Car."
Gather
Review
Learn
Progress

On to the next one… ?#DrivenByEachOther #F1 #ChineseGP pic.twitter.com/C9mU50DYep

— Mercedes-AMG F1 (@MercedesAMGF1) April 16, 2018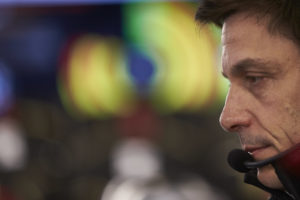 "The best part of our day was undoubtedly Valtteri's drive: the pit wall called an aggressive undercut, the boys delivered a perfect pit stop and he claimed first the position over Sebastian, then the lead from Kimi [Raikkonen] with a bold pass round the outside. We saw a real fighter in the car today and, while he was unfortunate with the Safety Car timing opening the door for Red Bull, he protected P2 in a perfect way."
"For Lewis, it was a tougher afternoon"
"He could not make progress in the opening stint, pitted early for the medium tyre running a one-stop strategy and then was sitting in P3 after the Safety Car came in. At that stage, we believed that gaining track position was key as we did not see any overtaking in the first part of the race. In the end, we must admit that the decision from Red Bull to pit for a fresh set of tyres under the safety car was the right call but that was not a given at that stage of the race."
"P2 and P4 is some good damage limitation from a tricky race but it is little comfort that this puts us in the lead of the constructors' championship as we head home. We have seen the competitive picture change quickly over the past three races. And it's clear that we still have much to understand about our car and how to get the best from the tyres. We have been in tough spots before in recent years and shown the right spirit to respond. We will do the same again this time."
Mercedes' chief race engineer Andrew Shovlin explained further the strategy details the team made
"Firstly congratulations to Valtteri finishing his 100th race with another podium. Last week Valtteri was wanting the race to run a few laps longer and this week he'll be glad that it finished when it did. He drove a strong race, managed his tyres well and had the pace to make the undercut work with Vettel. It would have been great to have seen him on the top step but we missed it by quite a margin today as we just weren't fast enough compared to Red Bull", Shovlin said.
"I was in a different race…didn't have the pace" – Lewis Hamilton after a P4 in Shanghai#ChineseGP #F1 pic.twitter.com/6vgg69r0iU

— Formula 1 (@F1) April 15, 2018
"Leading up to the safety car, the race was going reasonably well"
"Valtteri was running in first place and Lewis was in fourth having benefited from Ferrari going long on the first stint with Kimi. The safety car changed the situation: we had to stay out with Valtteri to retain the lead and decided not to stop Lewis as we might have lost a position to Ricciardo and risked losing a further place to Kimi. We'd not been able to overtake during the first stint so were conscious that if we'd lost that position, we may have been stuck there."
"However, we simply didn't have the pace to beat Red Bull on the same strategy today and we need to be very honest with ourselves regarding our performance of our car that weekend. We've had very different conditions over qualifying and race but haven't been fastest in either. We're off to Baku next which is a very different type of circuit and we are fully expecting another close battle. We've got work to do in many areas, both qualifying and race pace need to be improved. This championship is anyone's to win and we will be working flat out over the next few weeks and month to try and solve our weaknesses.