DG Sport Compétition has made two key signings as the excitement grows ahead of the WTCR – FIA World Touring Car Cup presented by OSCARO season opener in Morocco from 7-8 April.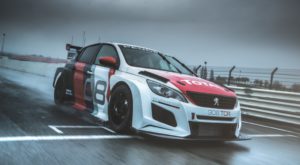 Aurélien Comte will bring his title-winning pedigree and an abundance of knowledge of the Peugeot 308 TCR – accumulated in his role as the car's development driver – to the Belgian squad, which has also acquired the expertise and experience of Eric Nève as Team Manager. DG Sport Compétition will enter a second 308 TCR. The announcement of the second driver will come in due time.
Nève joins DG Sport Compétition after completing his long-term consultancy role at Eurosport Events, promoter of the FIA World Touring Car Championship, which becomes WTCR from 2018. The Frenchman was previously a lynchpin in Chevrolet's hugely-successful WTCC campaign.
"Having been involved in the major strategic decisions and regulations, quite simply I've missed the track," said Nève. "Now I have this opportunity thanks to DG Sport Compétition I will be out to offer them a maximum amount of assistance. Back in 2005 [Chevrolet was] the baby brother in WTCC; our cars struggled against their rivals and our organisation was not beyond reproach. However, this did not prevent us later from clinching three consecutive world titles. I cannot claim that DG Sport Compétition will follow the same course but I do know the team's qualities created by Christian Jupsin and Alain Georges, and I know what I can bring to them thanks to my experience."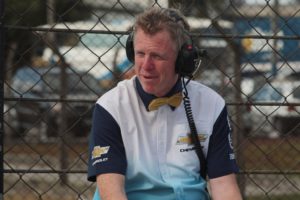 DG Sport Compétition has made two key signings – Aurélien Comte becomes development driver while Eric Nève will be Team Manager
Comte, 29, said: "Having been involved in the development of the Peugeot 308 Racing Cup and then the 308 TCR, I confirm the 308TCR boasts enormous progress in all fields and I'm confident the 308 TCR is well-born and will give its rivals the run-around. I never missed a televised broadcast of the WTCC. And now I will be confronting guys on the track that gave me a buzz, that I thought were inaccessible. And that's brilliant. I'm fully aware that the level will be extremely high and that I will be discovering most of the circuits, but this does not scare me; I know the 308 TCR and I can count on a team that's efficient, professional and full of enthusiasm."
François Ribeiro, Head of Eurosport Events, the WTCR promoter, said: "I'm really pleased DG Sport Compétition can count on Aurélien's knowledge of the 308TCR and talent and Eric's valuable expertise. Eric played a key role in Chevrolet/RML's success in WTCC, so I'm certain he will be a good asset to DG Sport. We wish him and Aurélien well."
Testing is over! ?? See you tomorrow #WTCR #zandvoort pic.twitter.com/Mr0f0A4E4G

— FIA WTCR / Oscaro (@FIA_WTCR) March 13, 2018