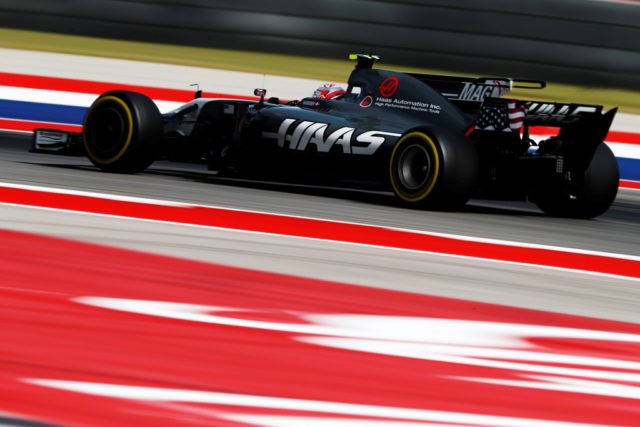 Kevin Magnussen made a great race in Mexico and after that said that his eighth place felt like a victory. Now the Haas driver will continue fighting for his team in the tight battle in the middle.
You overcame a difficult Friday and Saturday last weekend in Mexico City with a sensational drive on Sunday, holding off Lewis Hamilton and Fernando Alonso to finish eighth and earn four valuable points. Talk about all that you endured last weekend and how satisfying your drive on Sunday was for you and the team.
"After a difficult Saturday, where we were all pretty down after qualifying so badly, it was awesome to get a good result and come back strong on Sunday."
After the Mexican Grand Prix, you said your result felt like a victory. For those unfamiliar with Formula One, how does an eighth-place finish feel like a win?
"It's really tough in Formula One and car performance plays a massive part in what result you're going to get. After the poor qualifying we had, it showed we weren't quite on top of the performance, and we didn't think we were going to get points. On Sunday we delivered – almost over-delivered – to finish eighth and get those four points."
The Mexican Grand Prix showcased the resiliency of you and Haas F1 Team. Despite the odds stacked against you before the green flag waved, you earned one of your best finishes of the year. How important is it to remain positive and go into a race with an open mind, regardless of your starting position?
"The result on Sunday showed that you should never give up. No matter what has happened leading up to the race. You can always over-perform and get something out of it, even if it looks bad. It shows what the team is made of."
With only two races remaining, the midfield is as tight as ever, specifically among Haas F1 Team, Renault and Toro Rosso. How would you characterize this battle, and do you find yourself looking at the time sheets to see where you stack up to the drivers on those teams?
"It's only one point now to Renault for seventh in the constructors' championship, and it's only six points to Toro Rosso. It's extremely close and anything can happen in these last two races. We just need to be on top of everything and get everything out of it that we can. It's not going to be easy. Those teams are doing well and they're tough competitors."
What is your favourite part of the Autódromo José Carlos Pace?
The Senna 'S' bend. It's a nice flowing part of the track. And it's going to be challenging to see how fast it is this year with the new cars."
"Legendary and challenging."
Getting ready for #BrazilGP ??? pic.twitter.com/OGHEghGrck

— Kevin Magnussen (@KevinMagnussen) November 5, 2017