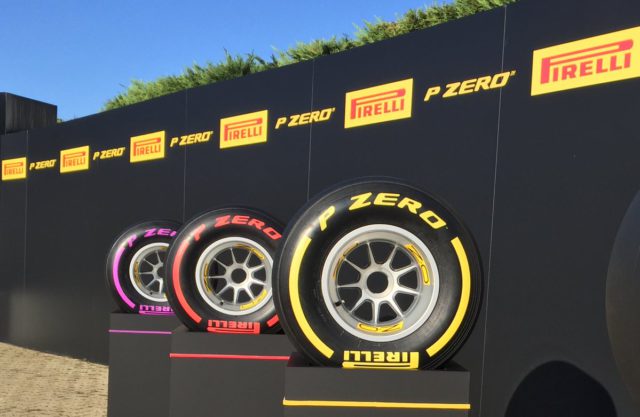 Pirelli has revealed drivers choices for the Singapore Grand Prix. The teams are loading up on the Ultra Soft rubber.
Pirelli matched its 2016 selection of Ultra Softs, Super Softs and Softs for this year's event. It will from September 15-17 at the Marina Bay Circuit.
Most drivers (13) have selected 10 sets of Pirelli Ultra Softs, with Haas pair Grosjean and Magnussen the most conservative – 8 sets.
Super Soft selections range from one to four. Haas is taking the most, given its Ultra Soft allocation, while Soft selections range from one to two.
Formula 1 championship rivals Lewis Hamilton and Sebastian Vettel differ only in one thing. The Ferrari driver has one more set of the Ultra Soft tyres, and the Mercedes driver one more set of Super Softs.
Red Bull, Force India, Williams, McLaren and Renault all opt for ten sets of ultras. In each case the drivers have gone for two sets of supersofts, and just one of the yellow-walled soft compound.
As usual, drivers were free to pick 10 out of 13 compounds. A set of Ultra Softs will be held for Q3. And a set of Super Softs and Softs must be available for the race.