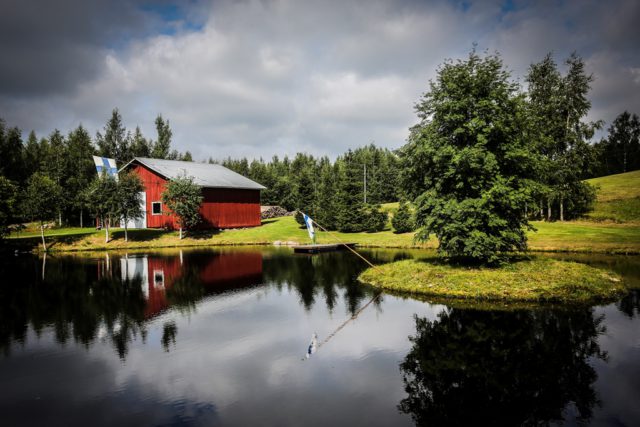 For the ninth of the thirteen rounds in the World Championship, Citroen has entered three cars for crews that also raced in Finland last season. Obviously, all eyes will be on Kris Meeke and Paul Nagle. They won here in 2016 in what was the fastest ever rally in the history of the WRC.
Team principal Yves Matton commented that Rally Finland is one of the highlights of the season both for teams and spectators
"It is also extremely difficult to perform at your best level at such a specific event", he continued.
"This is true for the crews, the teams and the cars. Everything has to work in perfect harmony if you are to have a chance of being among the front runners. With Kris Meeke and Craig Breen, first and third respectively last year, we have drivers who are experienced and fast at this event. In Finland, they will be driving C3 WRCs fitted with the upgrades introduced at Rally Poland. We are still in the process of optimising these new features. The test sessions held (last) week were intended to help us to adapt the set-up to the Finnish stages. Our targets remain quite conservative and are tied to the racing conditions that we actually end up facing over the weekend."
Fast gravel roads, lakes, chicanes and of course jumps: this is #RallyFinland! Great recce day with the #CitroenC3 ??? #WRC pic.twitter.com/XEJvuhN0tO

— Yves Matton (@Yves_Matton) July 26, 2017
This will be Kris' tenth appearance in Finland, one of the rallies where he has the most experience
"Rally Finland has always been one of my favourite events, but it became even more special after my win here last year", Meeke said.
"You have some of the best gravel roads in the world here and it can be an awful lot of fun drive on them. I'm pleased to be back behind the wheel of the C3 WRC, although I'm expecting it to be a tough rally. Our test sessions were mostly held in the rain and with cool temperatures. It looks likely that we'll have similar conditions for the rally, so my being tenth in the running order won't be an advantage if the roads are covered in mud! Whatever happens, we'll do our very best to secure a good result for the team."
It wasn't so long ago…
#2016 @RallyFinland #Ouninpohja #1stPass #FreshNotes #WRC https://t.co/w9VU8EifiW

— krismeeke.com (@krismeeke) July 16, 2017
The 2016 Rally Finland also saw Craig Breen and Scott Martin score their first WRC podium
The driver of the no.9 C3 WRC is therefore eager to compete at this event, which is one of his favourites. Fifth in Monte-Carlo, Sweden, Corsica and Portugal, Craig has established some solid foundations this season, which will help him to keep making progress among the elite of world rallying. Like Kris, Craig has plenty of experience at this rally, since this will be his eighth outing here.
"This rally is one of the ones where I feel most comfortable. I have very fond memories of last year's rally, where I secured my first World Championship podium. After a frustrating Rally Poland, I will be aiming for a good result. After four fifth-place finishes, obviously, I'd like to go one or more better. We'll just have to wait and see whether or not the racing conditions enable us to fight at the front. I'm also pleased to have the latest upgrades on the Citroen C3 WRC", Breen said.
The line-up of C3 WRCs nominated to score points will be completed by Khalid Al Qassimi and Chris Patterson
The Abu Dhabi will be taking part in his second rally this season. On one of his favourite surfaces, he will be looking to add to his experience.
"Finland is an extremely fast rally and the jumps can be difficult to negotiate. My aim will be to maintain a good pace in the C3 WRC. My day of testing gave me the chance to re-familiarise myself with the quick roads here and discover the latest upgrades made to the car. I would like to wish Kris and Craig the best of luck and hope that they can once again secure the best result possible."
Getting ready for @RallyFinland! ??? #wrc #pet pic.twitter.com/TeiQ80k147

— Citroën Racing (@CitroenRacing) July 21, 2017