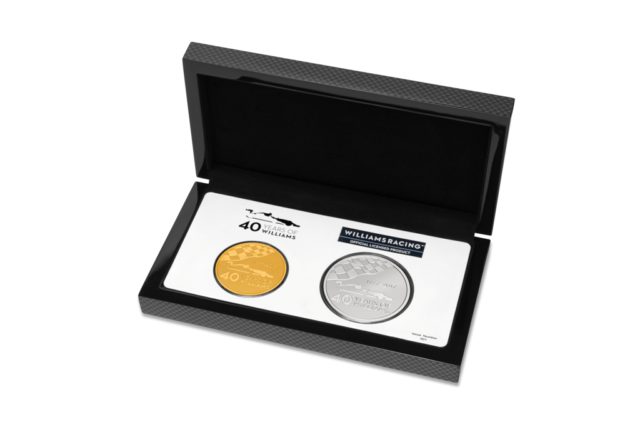 Rosland Capital unveiled their latest coin collection and it is really a special one. The specialists worked in collaboration with Williams Racing – to mark the famous British racing outfit's 40th Anniversary celebrations. The commemorations are taking place throughout 2017.
The collection consists of a set of two coins – two hundred and forty 2.5oz Gold & six hundred and forty 2.5oz Silver. Each of them bears the '40 Years of Williams' logo. The team is the third most successful on the F1 grid. It has 16 titles – 9 for constructors and seven for drivers.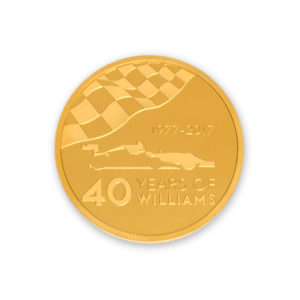 The set of 2.5oz gold and silver coins is only available from Rosland Capital. Just 240 will be on sale.
The gold 40mm diameter coin is 999.9 fine gold, while the 50mm silver coin is 999.0 fine silver. Both coins are legal tender and bear a portrait of Her Majesty Queen Elizabeth II on the obverse. The Commonwealth Mint specially minted them as proofs – their highest level of quality.
The purchase of each gold coin goes with the inclusion of a silver one at no charge. Each set comes in
a presentation box with a certificate of authenticity. Silver coins 
are also available separately – there will be 400 of them.
Rosland Capital unveiled a coin collection to mark Williams' 40th Anniversary celebrations
Each coin is minted by the U.K-based Commonwealth Mint and celebrates the enduring legacy of one of the most iconic racing teams of all time.