Red Bull, Force India, Williams and Sauber's reaction to the second day of F1 pre-season testing.
Red Bull
Max Verstappen (3rd time, +1.240sec to 1st, 89 laps)
"We had a very positive day with not too many issues and we've done quite a lot of laps so we can be happy. For us it's not about showing how quick we can be at the moment. It's the first test week and the second day, so it's much more important to get some mileage in and to check if all the parts are okay. We'll focus on lap time later on."
"The speed difference compared to the cars from last year is a good step; it's definitely more enjoyable through the faster corners. You also have a lot more traction going through the slow corners and that was very difficult to find a good compromise with last year. But with such wide tyres and such big cars that's a lot better now. Of course it's more demanding but that's what we trained for in the winter so you have to be up for it."
Very satisfied with the first day of #F1testing. Got the work in we wanted and finished our program #keeppushing pic.twitter.com/Fe7kC4mEJ3

— Max Verstappen (@Max33Verstappen) 28 February 2017
Head of Race Engineering Guillaume Rocquelin:
"After clearing the niggles we had yesterday, today went very much according to plan. We were a little tentative in the morning as it was pretty chilly and a few people were sliding around a bit. Because of that we focused on short runs and aero mapping. We then had a pretty long stop over lunch to make some changes to the car in preparation for what we wanted to achieve this afternoon. We knew it would mean taking a hit in terms of track time but we were willing to do that in order to get the information we wanted. And we did that."
"It's an interesting process this year. Obviously the new cars behave quite differently to the last generation and therefore you can only draw so much on historical reference. As such these first couple of days are really about establishing a platform of understanding and once you have that you can really start to build from there. It's also been very interesting to work with the new tyres. The deg is good; they're consistent, they're a good step I think."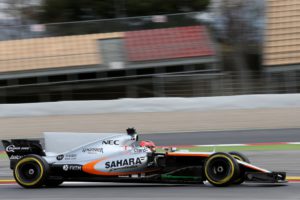 Force India
Esteban Ocon (5th time, 1.549sec to 1st, 86 laps)
"A very enjoyable first day in the VJM10. It's very early days, of course, but the initial feelings are positive and we found a good direction for setting up the car. The only issue was an oil leak just before lunch, but it didn't cost us much track time and I'm satisfied with the number of laps we covered. I hope we will make similar progress tomorrow and the day after. This was my first experience of the new generation cars and I have to say they are proper beasts: the high-speed corners are very impressive and there are big gains in the low-speed corners so it's a good step forward."
Tom McCullough, Chief Race Engineer:
"It was a much smoother day than yesterday with good reliability allowing us to cover 86 laps with Esteban. We finished off the systems checks this morning as Esteban became comfortable with the new car and then moved straight into the aero programme, which we had started yesterday with Sergio. Esteban's feedback led us in a good direction with rebalancing the car and he also ran on a variety of tyre compounds including supersoft, soft and medium. I'm pleased we managed to exceed our target lap count and accrued so much data because the learning curve is so steep in these early days. We will continue the programme tomorrow with Alfonso Celis in the VJM10."
What did @OconEsteban think of his first day in the car in 2017? We asked him! #F1Testing pic.twitter.com/p826gjRjSA

— Sahara Force India (@ForceIndiaF1) 28 February 2017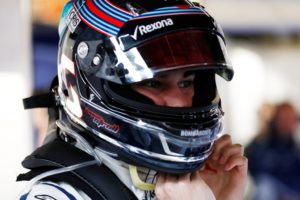 Williams
Lance Stroll (11th time, +5.080sec to 1st, 12 laps)
It is still early days and I have only done a handful of laps. I am just getting to grips with the FW40, and there is still a lot of time ahead of us. It was good to finally get behind the wheel to just get a feel for it. Like I said, it is still early days, so I need to do a lot more running before I know exactly where I am and where the car is at. I will have a much better picture once we have more laps under our belts, but it was good to break the ice and I am looking forward to some more running.
Rob Smedley, Head of Performance Engineering
Lance was on lap six of his second run when he had a spin. The grip was particularly low and so he spun and went through the gravel backwards. Even though the accident was entirely innocuous we've unfortunately had quite a bit of accident damage, which we're now in the process of repairing. We're having to send some composite parts back to the factory, which will be back with us at some point tomorrow. We're doing the upmost we can now to get back out on track at the earliest opportunity tomorrow. We will be able to recover the programme in the coming days.
A closer look at one of many milestones for @lance_stroll, his first outing in the #FW40. #F1Testing #F1 #Williams40 #WeAreRacing pic.twitter.com/7IrHWvvl7W

— WILLIAMS RACING (@WilliamsRacing) 28 February 2017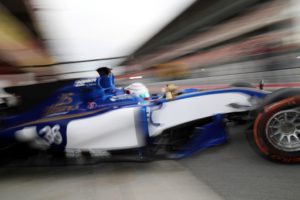 Sauber
Antonio Giovinazzi (9th time, +3.657sec to 1st, 67 laps)
"It was a positive day for me, despite the issues we had in the morning. In the afternoon I was able to get up to speed running a good amount of laps. I want to thank the Sauber F1 Team again for this opportunity. Now I am looking forward to being back in the car tomorrow."
That's it for today – 67 laps for @Anto_Giovinazzi, more to come tomorrow! #F1Testing pic.twitter.com/ABz1lVCsZu

— Sauber F1 Team (@SauberF1Team) 28 February 2017