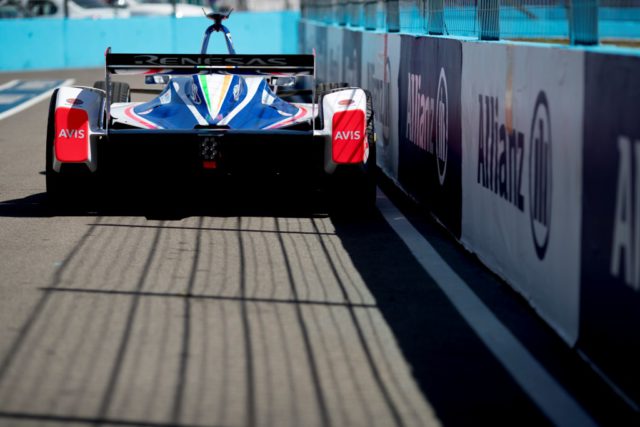 The second half of the ABB FIA Formula E Championship begins in Rome. It is also the beginning of the four European races in season four. After the disappointments in the three Latin American races, Mahindra Racing returns to Europe with as much positivity as possible. The team is still second in the Teams' championship and Drivers' championship as well (with Felix Rosenqvist). It is rejuvenated and most of all ready to race again. It has also added a few more tools, and have put a few more reliability and control measures in place as the season rolls on.
The 2.86km track layout has been very well designed and is causing a lot of excitement for the team. With its undulation changes, high to slow speed sections, technical parts, underpass and tight hairpin, it comes across as the perfect arena for the electric gladiators to take centre stage.
Closer to home, with a renewed vigour to pull himself back up the standings through the European leg, Nick Heidfeld is throwing himself into the fray in his precise and efficient manner to start bringing in the points once again.
"Rome starts the second half of the season and the European part of the Championship. I've had only two smooth races this year so I hope this changes my fortunes. In the simulator, the circuit seemed unique in how twisty and tight the last part is while still having a good flow. I am looking forward to racing in Italy again with such passionate motorsport fans", Heidfeld explained.
Still second in the championship but by a bigger margin than before, Rome yields every opportunity for Felix to continue his bid for the title
"Rome is another new track for us, and that's always exciting. I think for many it is considered a highlight of the year, as Italy clearly belongs at the very heart of motorsport. The track layout is very cool, with a lot of elevation changes which are always welcomed at street circuits. We had a streak of some tough races. But the potential is still the same as it was at the beginning of the year. It's been good for everyone to come back home and to get our heads around the issues we've had. I'm aiming high in Rome and looking to have a solid weekend!", he said.
Just 2️⃣ days to go for the #RomeEPrix and it's getting very close on #FANBOOST. A tweet from you will go a long way in helping us get that power boost. VOTE now!

— Mahindra Racing (@MahindraRacing) April 12, 2018