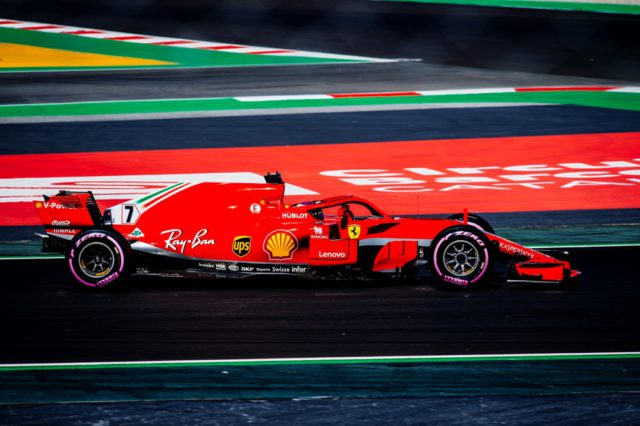 Ferrari set fastest times during the Formula 1 pre-season tests and Kimi Raikkonen reckons the Scuderia has a strong package for the new season.
The Finn was behind the wheel of the SF71H for the last day of practice, having recovered after being indisposed. He rattled off 157 laps. Ferrari's programme included set-up work and a race simulation, running different types of tyre and fuel loads. This was the hottest day of the entire two weeks of testing, with temperatures over 20° and the track around the 37 mark.
"Overall, I feel we have a good package", was Kimi's assessment. "For sure the weather at the start of testing wasn't ideal, but we have finished with a couple of pretty good days. The car gives me a good feeling and, even if there are still a lot of things to improve, its reasonably easy to drive and it reacts to the various set-up changes. However, no one can say where we really are, compared to our rivals. We'll have a better idea in a couple of weeks in Melbourne and then, in general, after the first few races of the season. I like racing and I can't wait to start."
Facts about #Kimi7's Helmet pic.twitter.com/sM7G8ApD9y

— Scuderia Ferrari (@ScuderiaFerrari) March 8, 2018
Kimi Raikkonen reckons the Scuderia has a strong package for the new season
Winter testing ended a day earlier for Vettel. His programme included set-up and tyre evaluation with different fuel loads and the classic race weekend simulation.
"The times on these test days don't mean much", repeated Sebastian. "The important thing is that the SF71H has proved to be very strong, allowing us to run without any significant problems. We are still working on some things for the first race and it's not really possible to make any predictions based on the performance of the other teams because everyone is running a different programme. However, I'm happy for the guys in the team."
Over the two test sessions, the Ferrari drivers covered a total of 929 laps (286 for Raikkonen and 643 for Vettel) equivalent to 4324 kilometres.
Facts about #Seb5's Helmet pic.twitter.com/ybhCPYmrwQ

— Scuderia Ferrari (@ScuderiaFerrari) March 7, 2018