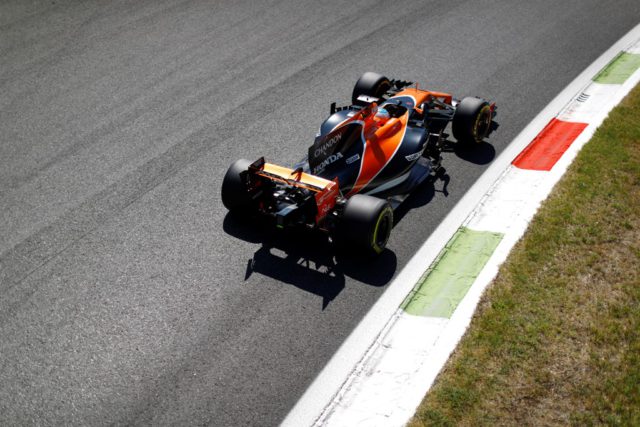 Fernando Alonso reckons the Singapore Grand prix resembles the Monaco Formula 1 round. He also thinks the McLaren team has a better chance for a good result on the street circuit than on other, more conventional configurations. But that is also a question of reliability, the Spaniard pointed out.
"We knew the doubleheader of Spa and Monza would be difficult for us, but three DNFs out of four was still really disappointing. Still, we showed better pace than we anticipated, even though we could convert that into points", Alonso commented.
"We've now put the European season behind us and we turn our attention to the flyaways which signal the final chapter of the season. Singapore is a great place to start, as it's one of the circuits on the calendar that suits our package better than others, and gives us a real chance for a more positive result."
"Singapore is a bit like the Monaco of the East. It's a glamorous street circuit right in the centre of the city. And the atmosphere is incredible. It's tough – hot and humid, and hard on the cars and drivers. It's really fun though: bumpy, tight and challenging, but exhilarating when you get it right. You need a car with good traction on the slower corners and a high downforce set-up, so we definitely have a better chance there – we just need to make sure we also have the reliability."
Alonso: "It's a glamorous street circuit right in the centre of the city and the atmosphere is incredible"
Stoffel Vandoorne has never raced in Singapore. But he has experienced the whole weekend alongside the team over the past couple of years.
"Living on European time and going to bed at 6 am is surreal. And it's part of what makes this grand prix one of the really special ones. Singapore is such a cool place. I'm looking forward to exploring more of the city this year", the Belgian said.
"Of the grands prix I haven't yet done, Singapore is one of the races that I've been most excited about all year. It's a completely different experience to the other races. And I think the whole atmosphere will feel pretty unique – racing under the floodlights in the middle of the city sounds really cool. The grands prix here have been some of the longest on the calendar. So it'll take a lot of stamina in the high temperatures and humidity, but I feel well prepared."
"We've had a tough couple of races as a team, but from my side, I've also been encouraged by the performances we've put in across the course of each weekend. In every session, we've been able to take away positives – even if we haven't managed to get the cars to the end of the race or finish with a good result. I'm pretty sure we're due some better luck, so I hope in Singapore we'll be able to maximise the strengths of our package over the whole weekend and finish the all-important race day on a high on Sunday afternoon."
Live scenes from the MTC as excitement builds ahead of the #SingaporeGP. 🇸🇬 pic.twitter.com/vvRmEl1myI

— McLaren (@McLarenF1) September 11, 2017