The first in-season Formula 1 test concluded on Wednesday. Valtteri Bottas was fastest overall for the two days of practice. His best time was 1:16.904min, set on the supersoft tyres. The head of Car Racing in Pirelli Mario Isola summarized the test.
"The first in-season test of the year provided a valuable opportunity for teams to try out tyres, car evolutions, and drivers in a back-to-back context on the same circuit that the Spanish Grand prix had just taken place on, in broadly similar conditions", Isola said.
"This provided the chance to make some interesting direct comparisons. An in-depth comparison was also made between the shallower tread specification tyre used in the Spanish Grand prix with the 'standard' tyre, underlining our view that the choice for the race was the correct one. We now have plenty of useful data to analyse for the future."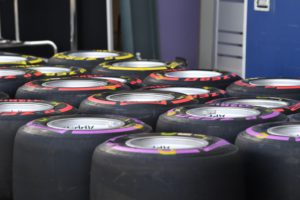 Pirelli: The Catalunya test underlined that the choice for the Spanish Grand prix was correct
"At the same time, we also continued our 2019 tyre development programme during the test, together with McLaren and Force India on both days. This allowed us to make progress in several areas as we prepare the product for next year, with two full days of running. There was a high level of reliability, with practically no red flags, which meant that the teams all managed to collect plenty of data in representative conditions – unlike our previous trip to Barcelona for testing, where we even saw some snow… The fastest time in this test was set by Valtteri Bottas on the supersoft, but the hypersoft was also tested: which will make its competition debut shortly at the Monaco Grand prix".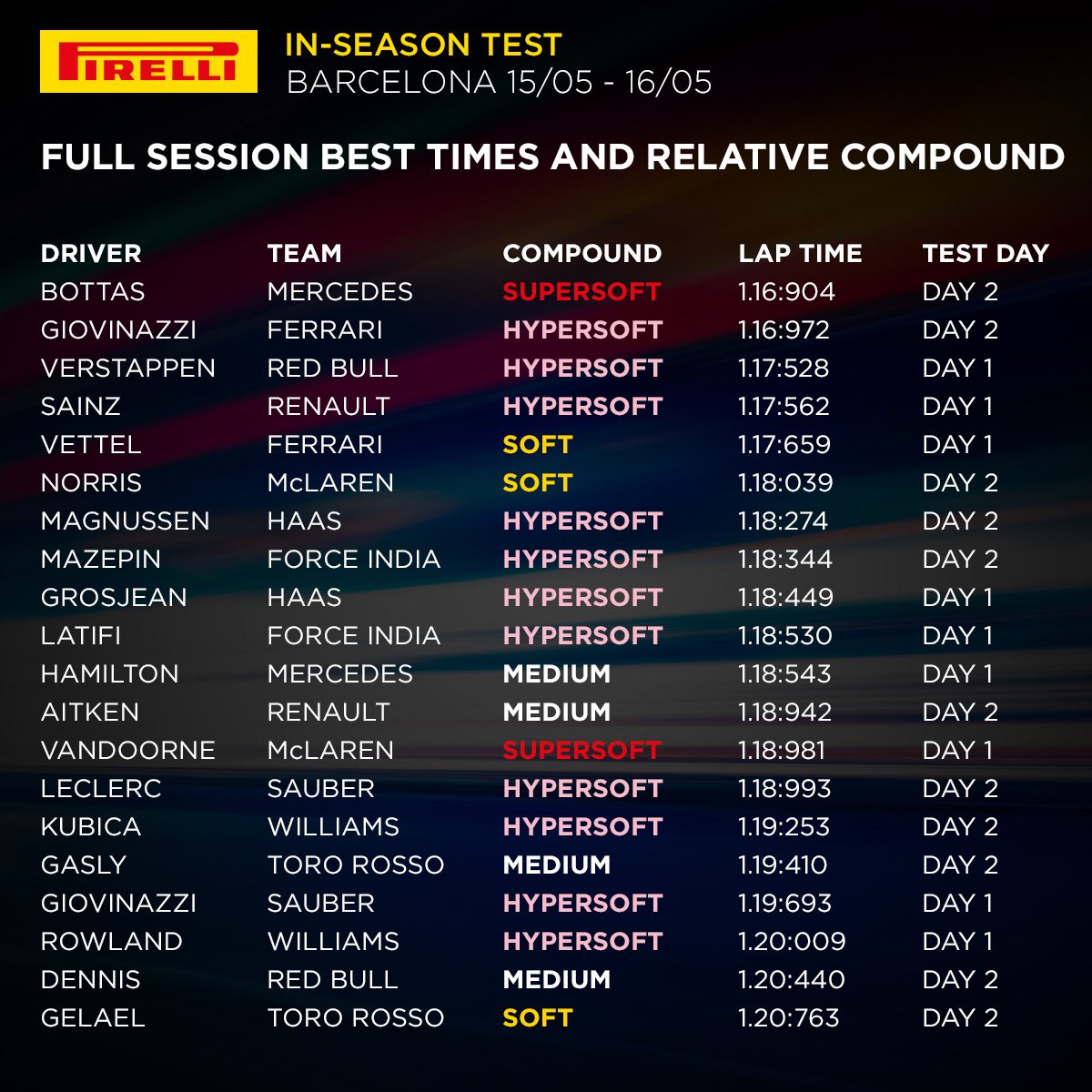 Most laps completed / Day 2 #F1Testing
GIO 148 ?
BOT 139
LEC 139
KUB 123
Latifi 121
Aitken 120
Mazepin 112 pic.twitter.com/Hss3j0gJ2m

— Circuit de Barcelona-Catalunya (@Circuitcat_eng) May 16, 2018