After coming onto the scene at a time when the French were often seen as tarmac specialists, Sebastien Ogier very quickly forged a reputation as an all-round driver. He answered a few question about his first experiences on gravel and his relationship with Rally Mexico.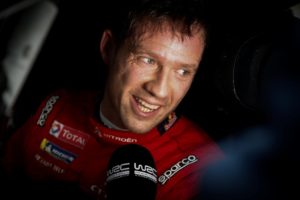 When did you drive on gravel for the first time?
"In rallying, I think it was in the 'Rallye Jeunes' (Young Drivers) programme just before the start of the 2006 season, because at the time, the Peugeot 206 Cup started on gravel at the Terre de l'Auxerrois rally. Before that, when I was about eight years old, my dad got a hold of a little off-road go-kart and I had the chance to race in it on the Saint-Laurent-du-Cros track, not far from where we lived."
What did you think of the feeling on this surface at the time?
"Well, it's true that for many years, tarmac tended to be the preferred surface in France, but for as far as I'm concerned, the feeling on gravel came very quickly. I almost got used to it more quickly than tarmac. Perhaps it's the sense of sliding, which is quite similar to skiing. In any case, I was lucky in that right from the start of my career I was able to compete in a mixed surface championship. It was the best thing that could have happened to me. Nowadays, there are fewer and fewer specialists on one surface or another. The Nordic drivers have become just as fast on tarmac, which also makes for even more competitive races, regardless of the rally."
What is your best memory of Rally Mexico?
"Definitely the 2008 rally. It was my very first appearance in a WRC event and I ended up with a class win in the Junior world championship. Making your debut in this environment and it going so well straight away was like experiencing something of a waking dream!"
After hosting the ceremonial start in the centre of Mexico, on the famous Zócalo square in 2017, the organisation returned to the traditional start in Guanajuato last year. What do you think?
"It was an amazing, one-off experience to go to the centre of Mexico, even though it was a bit more complicated from a logistics point of view, but Guanajuato is a special place and one that we really enjoy coming back to every year. The atmosphere is truly unique and it's the only ceremonial start where you get such huge, passionate crowds!"
What have you done with the cowboy boots usually given to the winner?
"I must admit that I haven't worn them since the podium ceremony, other than on the motorbike to the airport immediately after winning last year! But I have kept them as souvenirs, as I have kept all of my trophies. Funnily enough, the only exception to that is one from Rally Mexico, which was perhaps too beautiful and unfortunately went missing when travelling. I don't as yet have a dedicated space for all these items in my home but it's something I'm planning on doing at a later date. I hope to add a few more trophies to my collection, however, so I'm waiting to have a better idea of how much space I'll need!"
?? all 21 Stages prepared ✅

? @RallyMexico 7-10 March 2019#WRC #RallyMX

? watch ALL LIVE on WRC+ #WRCLive pic.twitter.com/jEQUKQwPQ0

— WRC (@OfficialWRC) March 5, 2019
Spotted by Citroen during the 2007 season, Sebastien Ogier and Julien Ingrassia joined the Junior World Championship a year later, after just two seasons in France.
Julien recalls the crew's first appearance in the WRC at the 2008 Rally Mexico
"Emotionally, it really was something else to find ourselves on the other side of the world for our first international race! Especially as it is one of the most exotic, unusual rounds of the championship. So, I think it's fair to say we were pretty stressed… Given the extensive support we had from Citroen and the FFSA, there was expectation and a bit of pressure on our shoulders."
"At the time, I only knew a few words in English and Seb knew even less. And we were also switching from a fairly basic 206 Cup to C2 Super 1600, which was a real racing car with a more powerful, expressive engine and a semi-automatic sequential gearbox. I can still see Seb on our first test run, forcing himself to get used to braking with his left foot, which was also completely new for him. In the end, it all worked out very well. We won the opening stage by quite a decent margin and went on to lead the race from start to finish. It was the perfect way to start our campaign. Obviously, we both have very fond memories of that weekend!"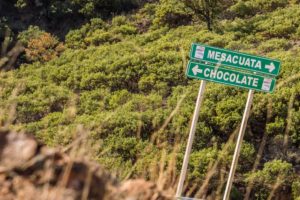 The challenge
21 timed stages covering a total of 313.87 km
10% the percentage loss of power for every 1,000 metres above sea level
2,756 metres – the peak altitude of the rally, located on the Ortega stage
Although it has been cut by around thirty kilometres compared with last year, the Rally Mexico route remains a classic, most of it very familiar to the championship regulars. Featuring a competitive distance of 114.19km on Friday, including two runs on the famous El Chocolate (31.57km) stage, and then a hefty 138.37kms on Saturday, with two passes on Otates (32.27km), the weekend's opening two leg will undoubtedly provide the crews and cars alike with a heavyweight challenge.
With an average altitude of 2,200 metres, combined with temperatures that often flirt with the twenty-five degree mark, this round is a genuine technical challenge. Not only do the engineers have to carry out in-depth work on the mapping of the engine in order to limit power loss, but the lack of oxygen related to the high altitude means they must also pay special attention to cooling of the engine, the hydraulic components and the brakes.
Tyre choice is often another critical factor on the other side of the Atlantic. As wear is less significant than usual due to the relatively sandy roads and the reduced power of the WRCs, teams have to weigh up – despite the heat – whether to opt for hard Michelin tyres or to go with mediums.
Rally Mexico itinerary (GMT-6)
Thursday 7 March
10.00am: Shakedown (Llano Grande)
6.00pm: Start day 1 (Leon)
8.08pm: SS 1 – Street Stage GTO (1,14 km)
9.38pm: End of day 1 (Leon)
Friday 8 March
9.00am: Start day 2 and service A (Leon – 15 mins)
10.18am: SS 2 – El Chocolate 1 (31,57 km)
11.16am: SS 3 – Ortega 1 (17,28 km)
12.59pm: SS 4 – Street Stage Leon 1 (1,11 km)
1.34pm: Service B (Leon – 40 mins)
3.17pm: SS 5 – El Chocolate 2 (31,57 km)
4.15pm: SS 6 – Ortega 2 (17,28 km)
5.18pm: SS 7 – Las Minas (10,72 km)
6.58pm: SS 8 – V-Power Shell Stage 1 (2,33 km)
7.03pm: SS 9 – V-Power Shell Stage 2 (2,33 km)
8.03pm: Flexi service C (Leon – 45 mins)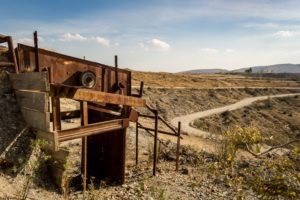 Saturday 9 March
7.15am: Start day 3 and service D (Leon – 15 mins)
8.23am: SS 10 – Guanajuatito 1 (25,90 km)
10.11am: SS 11 – Otates 1 (32,27 km)
11.08am: SS 12 – El Brinco 1 (8,13 km)
12.53pm: Service E (Leon – 40 mins)
2.31pm: SS 13 – Guanajuatito 2 (25,90 km)
4.29pm: SS 14 – Otates 2 (32,27 km)
5.38pm: SS 15 – El Brinco 2 (8,13 km)
7.03pm: SS 16 – V-Power Shell Stage 3 (2,33 km)
7.08pm: SS 17 – V-Power Shell Stage 4 (2,33 km)
7.51pm: SS 18 – Street Stage Leon 2 (1,11 km)
8.21pm: Flexi service F (Leon – 45 mins)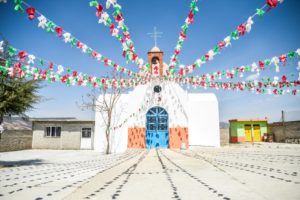 Sunday 10 March
8.00am: Start day 4 and service G (Leon – 15 mins)
9.03am: SS 19 – Alfaro (24,38 km)
10.11am: SS 20 – Mesa Cuata (25,07 km)
12.18pm: SS 21 – Las Minas Power Stage (10,72 km)
1.53pm: Service H (Leon – 10 mins)
3.00pm: Podium