Sebastien Ogier and Julien Ingrassia's win in Monte Carlo at the beginning of the 2019 World Rally Championship was Citroen Racing's hundredth WRC victory. It happened almost twenty years after its first win at this level. Philippe Bugalski and Jean-Paul Chiaroni with a Xsara Kit-Car prevailed at the 1999 Rally de Catalunya. Chiaroni now works as recce and weather coordinator for the team. Team principal Pierre Budar commented on the historic achievement of the French team.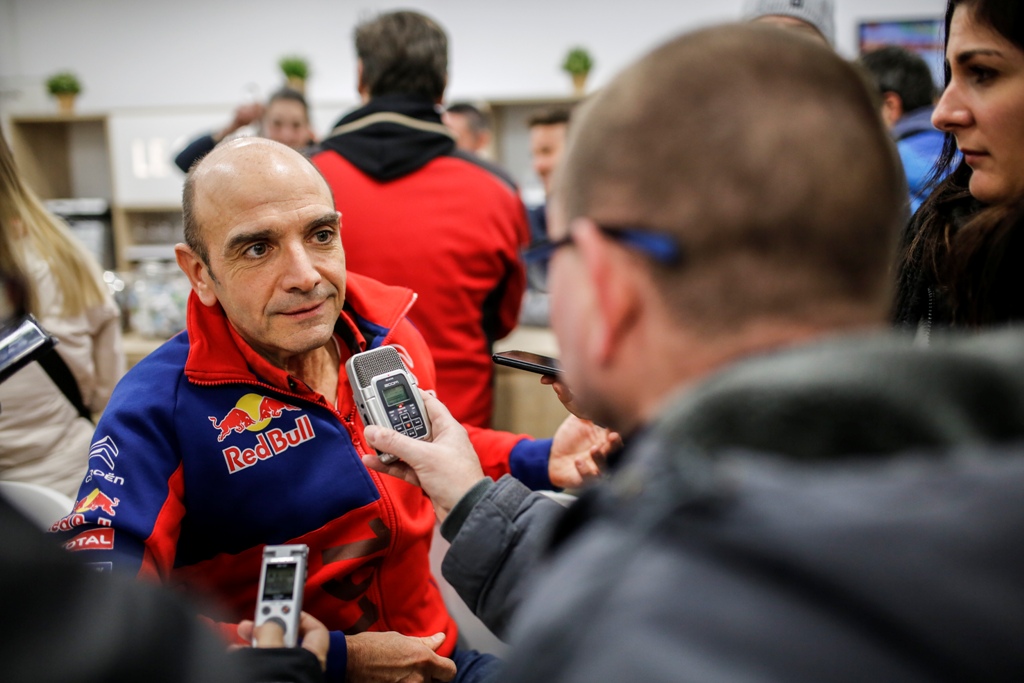 What are your feelings after this historic win?
Well, it certainly was a sensational win. I think, symbolically, it's quite a big statement. It was extremely important for us to manage to secure this hundredth WRC win at the first round of the season, especially at such an iconic event as Rally Monte-Carlo and which is also held mainly in France. We're also really pleased to add an eighth win to our joint record with Sébastien and Julien, in this, Citroën's centenary year. When we decided to join forces again this year, we hoped to be able to add a few new pages to the history of the sport and our first race together couldn't possibly have worked out any better.
100 years, 100 #WRC victories 🥇
Congrats @CitroenRacing Team, what an achievement! André Citroën would be so proud of you. Let's give a round of applause to @SebOgier & Julien Ingrassia 🇫🇷 👏💯. The best is yet to come… #Citroën100 #C3WRCLive #WRCitroën pic.twitter.com/xkd5vO3c46

— Citroën (@Citroen) January 28, 2019
How would you describe the performance of Sébastien and Julien?
At a rally as crazy as this one, with tyre choice once again proving very difficult and really tricky road conditions, quite simply, they produced a majestic performance. Majestic in the control and calm they exuded. It's very interesting working with them, because there's no standing on ceremony, they speak their minds and they know exactly what we need to focus on. They are helping us to make progress very quickly but it goes without saying that we're going to need to keep working relentlessly.
This opening round has clearly shown that this season is going to be closer than ever. In addition to Sébastien and Julien, who were obviously exceptional, I would like to pay tribute to the performance of all the members of the team. Their commitment has never wavered, even in our moments of doubt last year, and they have all put in countless hours of hard work so that we could make such a great start to our 2019 campaign. This result is obviously down to them as well!
Incredibly happy to see all of you @CitroenRacing celebrating this 100th WRC win. Achieving this performance in 2019, when the Brand turns 100, is brilliant and makes us so proud of you 👏 #RallyeMonteCarlo #Citroen100 pic.twitter.com/yHXfDTjLPN

— Linda Jackson (@LindaJackson) January 27, 2019