American motorsport superstar Robby Gordon will bring his stunning Stadium Super Trucks, and his versatile SPEED XX UTV's to the Race Of Champions. The event will be on January 19-20, 2019 at the Foro Sol. That is the amphitheatre forming part of Mexico City's Autódromo Hermanos Rodríguez Formula 1 circuit.
One of the most multitalented drivers in the world, Gordon has competed in a range of series. He has been a part of NASCAR, CART, IndyCar, Trans-Am, IMSA and the Dakar Rally. The American raced for over 20 years in the NASCAR Cup Series. He took three wins and 39 top-tens. Gordon has also had three top-five finishes in the Indianapolis 500. He has taken four Baja 500 victories, three Baja 1000 wins and seven SCORE International off-road championships. The American is a regular stage winner on the brutal Dakar Rally, where he will again be competing early in 2019.
In addition, Gordon has twice won the championship in the SPEED Energy Stadium SUPER Trucks series. These trucks need to be seen to be believed. They will now be among the vehicles in action at the Race Of Champions along with his fun-packed SPEED XX UTVs.
The Stadium Super Trucks will also have their own standalone support race. It will feature aluminium jumps after both days of competition at ROC Mexico. This will be head-to-head racing just like the main Race Of Champions, and Gordon himself will compete.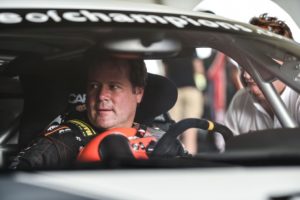 Robby Gordon said:
"It's cool to be coming back to the Race Of Champions next month and to have the opportunity to introduce our Stadium Super Trucks and our SPEED XX UTVs to all the race fans in Mexico City's Foro Sol. We know they will be mighty additions to the line-up of machinery to be raced at this special event.
"We're especially thrilled that the Stadium Super Trucks will have their own separate support race once the main racing action has finished on both Saturday and Sunday. I know the trucks will be a first for many of the competing drivers – not to mention the spectators – but these 650 hp trucks have the capability to jump 20 or 30 feet off the ground for the length of a football field so either way it will be exciting…"