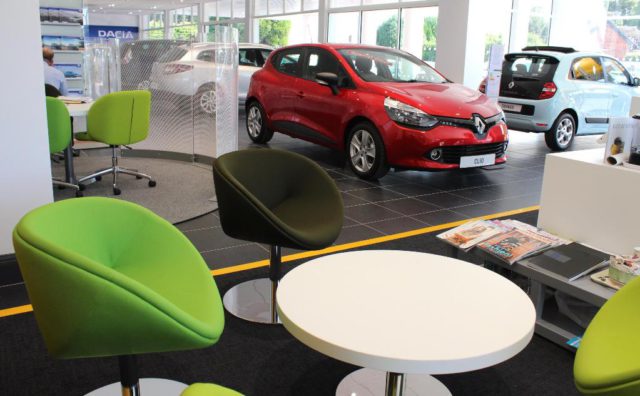 Buying a new car on the go, via just a smartphone screen, has become as normal as ordering a takeaway, new analysis shows.
Gone are the days of buyers waiting until a lunch break, or when they get home, to buy their next car on a workplace or domestic computer. Hundreds of car buyers every month are now applying for finance and completing their online car purchases during their train commute, on the golf course or even – in one recent case – from a tropical beach.
The revelation of a smartphone revolution in online car-buying comes from BuyaCar.co.uk. Analysis from the online motor retail specialist reveals that purchases on the small screen are now comfortably outstripping those on desktops or laptops. Almost every month in 2018 saw car-buyers using smartphones more than standard computers and tablets combined.
Smartphones have leapt from less than a third of online car purchase devices in just two years
Now they will permanently overtake every other device with internet use by the New Year.
One BuyaCar.co.uk customer recently bought a car while sunbathing on a beach, nearly 8,000 miles away, in Bali
Technological advances in fraud prevention have also helped to make smartphones a go-to tool for ensuring finance applicants are genuine. For example, BuyaCar.co.uk has now implemented a facial recognition system. It compares a customer's face – via the smartphone camera – with photographs on official documents such as a driving license or passport.
It means, for the first time, people can buy even a large and expensive item, requiring careful consumer protection from fraud, on the go anywhere with 3G, 4G or wireless internet access.
Tablets were already on the way out as a browsing method of choice for consumers.
Just two years ago, most purchases on BuyaCar.co.uk still took place on desktop or laptop computers
In 2016 just one third of buyers completed their transaction on a mobile phone screen. In 2017 that figure shot up to 42%. And in the first ten months of this year 46.9% of car purchases were on a mobile.
Several months this year have seen more than half of all sales on BuyaCar.co.uk completed on a smartphone. The business now expects mobiles to account for the majority of car sales early in the New Year.
Austin Collins, Managing Director of BuyaCar.co.uk, said:
"Our team are often surprised to discover where a customer is, when they call them to arrange delivery as soon as a transaction has just completed. A recent example was someone who turned out to be on a beach in Bali, nearly 8,000 miles away.
"The smartphone revolution has been fantastic for the growing number of busy consumers who no longer want to dedicate time to visiting multiple dealers and haggling over prices.
"First, internet-connected phones just enabled everyone to research the cars they wanted, wherever they were. But rapid technological advances have now made the whole car-buying process simple. Even when you're out and about. These days buying a car on your phone is as normal as ordering a takeaway through an app.
"Now a real breakthrough has been achieved with the introduction of the most advanced fraud prevention measures which take advantage of smartphone technology. Even the old hurdle of proving your identity by sending paper documents through the post, or scanning them to send by email, has been overcome. Today our customers can use their phone's camera. A sophisticated facial recognition system on BuyaCar.co.uk's website takes care of proving their identity.
"The internet may have revolutionised car buying for many people. But we're now seeing a second revolution as the 'small screen' becomes the go-to tool for buying your next car."