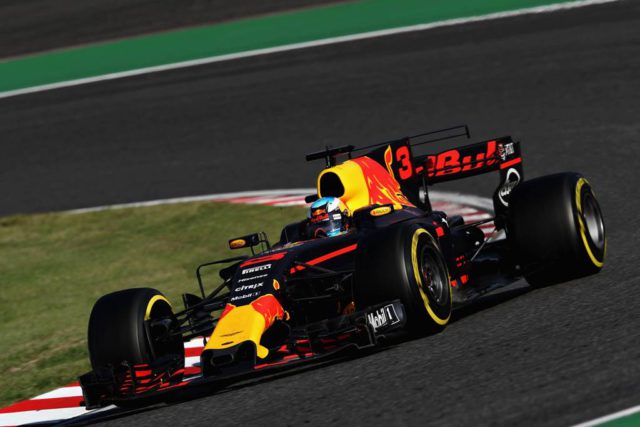 The Red Bull drivers Daniel Ricciardo and Max Verstappen are getting ready for the USA and Mexican Grand prix from the 2017 Formula 1 calendar.
Daniel Ricciardo
"Everyone knows I love the city of Austin but I also love the circuit. It's certainly unique with the wide apexes, you can pass in more than three areas, it's fast, it flows well and it's definitely one of the best tracks on the calendar for overtaking."
"In the city, there is so much to see, I like going to the well-known places like Pete's Piano Bar but also some of the more local places for live music and food. I have done Barton Springs, visited a ranch and this year I'm doing Austin City limits, there's so much to do and it's all so good."
"Some people are asking if I have a beard plan for Austin this year, I haven't thought that far ahead yet but I still feel my little beard in 2014 was my best, so I might just bring that one back."
"Then after Austin, we're off to Mexico. It was a little confusing to be classified third there last year but nonetheless a nice surprise. I enjoyed the track last year more than I did the first year as it started out quite dirty and slippery, which didn't really give the car a good feeling. Last year it was much better and this year it should improve even more.
"Even though the stadium section is really slow and not the most adrenaline-fuelled part of the track, I really enjoy it because it's so technical.
"The thin air definitely makes a big difference to the car handling. We use the most downforce we have and it still feels less than Monza. The car moves around a lot and for that reason, you never really feel 100% happy, but you just deal with it.
Ricciardo: "The fans are awesome and I would say it's the best Drivers' Parade we do all year"
Max Verstappen
"The first time I drove at COTA was just after making my Formula One debut in Japan in 2014. It rained in the morning so I went out on intermediates. It's a hard track to learn in the dry and the 1 hour 30 minutes in the wet didn't help. It is a really good circuit to drive though and I enjoyed my first experience regardless, especially the first sector.
"In 2015 I finished 4th in very wet conditions. There was so much water but I still had a really fun race as I like driving in the wet. Even when it started to dry it made things a bit more interesting in the latter stages.
"COTA has elements of other circuits from the F1 calendar, for example, Silverstone, but it also has its own unique features"
"It's shorter and faster than other tracks with a similar layout. Turn 1 is a really fun corner. You can brake very late as you head up the hill but then hitting the apex is hard as you're literally blind. It takes a few laps to get your references on where to turn in."
"In Mexico, I will try my best to get on the podium this year. I was very close to it last year, but unfortunately, in the end, it didn't work out for us."
"The track is a great venue and has a unique setting. No other track we go to has a stadium section like Mexico. It just doesn't compare to any race track I have been to so far. It's an enjoyable track but not very physical, even though it's really quick. The fans are really passionate and loud all weekend so I'm definitely excited to get back there and race this year."
#FridayFeeling ??@danielricciardo @redbullracing pic.twitter.com/Rgl3mo9vtr

— Formula 1 (@F1) October 13, 2017