The Italian Grand prix is the 14th round of the 2018 Formula 1 World Championship.
Total number of race laps: 53
Complete race distance: 306.720 kilometers (190.587 miles)
Pit lane speed limit: 80 kph (50 mph)
This 5.793-kilometer (3.6-mile), 11-turn circuit has hosted Formula One since 1950. Last year's Italian Grand Prix served as the venue's 67th grand prix.
Rubens Barrichello holds the race lap record at Monza (1:21.046), set in 2004 with Scuderia Ferrari.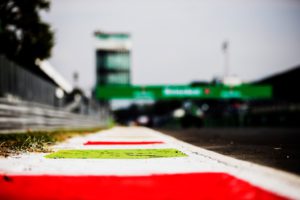 Juan Pablo Montoya holds the qualifying lap record at Monza (1:20.264), set in 2004 with Williams during Q1. At 259.827 kph (161.449 mph), it is the fastest qualifying lap in Formula One history. But, a 1:19.525 lap set by Montoya in practice that year at Monza is widely regarded as the fastest Formula One lap of all time, as his average speed was 262.242 kph (162.950 mph).
Sixty-seven of the 68 Italian Grands Prix have been held at Monza. The lone outlier was Imola in 1980 when Monza underwent a refurbishment. Most races at Monza have run on a variation of the road course used today. But the 1955, 1956, 1960 and 1961 races were on the combined circuit that linked the road course with the facility's 4.250 kilometres (2.641-mile) high-speed oval. With massively high speeds and concern over driver and spectator safety, use of the oval was discontinued for competitive purposes following the 1961 Italian Grand Prix. The oval still exists, however. Rusting Armco barrier barely holds back nature's grasp on the now dormant portion of the racetrack. The layout currently used by Formula One is capable of producing the year's fastest laps, as the track's design of long straights and high-speed corners makes Monza the ultimate high-speed circuit.

DYK?

Peter Gethin's victory over Ronnie Peterson in the 1971 Italian Grand Prix at Monza was .01 of a second
This contends as the narrowest winning margin in Formula One history. Rubens Barrichello had .011 of a second margin of victory over Michael Schumacher in the 2002 United States Grand Prix at Indianapolis. The change from two to three decimal places in timing technology makes it impossible to know which win was closer.
During the course of the Italian Grand Prix, lows will range from 17-18 degrees Celsius (63-64 degrees Fahrenheit) to highs of 25-28 degrees Celsius (78-82 degrees Fahrenheit). Relative humidity ranges from 49 per cent (comfortable) to 94 per cent (very humid), with a dewpoint varying from 8 degrees Celsius/47 degrees Fahrenheit (dry) to 17 degrees Celsius/62 degrees Fahrenheit (mildly humid). The dew point is rarely below 2 degrees Celsius/36 degrees Fahrenheit (dry) or above 21 degrees Celsius/69 degrees Fahrenheit (muggy). Typical wind speeds vary from 0-11 kph/0-7 mph (calm to light breeze), rarely exceeding 21 kph/13 mph (moderate breeze).
That back-to-back race week feeling! ?#MondayMotivation pic.twitter.com/ioAZ6FayoH

— Haas F1 Team (@HaasF1Team) August 27, 2018
Focus points Straight-line speed
More than 75 per cent of the lap is spent on full throttle – the highest percentage of the season – and the cars exceed 300km/h (186mph) on four occasions around the lap. Hence Monza is known colloquially as the Temple of Speed.
Unique difficulty The pit-lane. Traditionally, there are more speeding offences in the Monza pit-lane than at any other racetrack. The reason given by the drivers is the speed differential between the 80km/h (50mph) pitlane and the 350km/h (217mph) start-finish straight makes it difficult for them to judge their braking point for the pit-lane entrance.
Biggest challenge Braking. There are only six braking zones on the lap, but each of them is severe, which makes Monza one of the hardest of the season on brakes. The average deceleration is 5.5g, with the hardest braking zone being Turn One, where the cars slow from 350km/h (217mph) to 70km/h (43mph) in just 2.8s.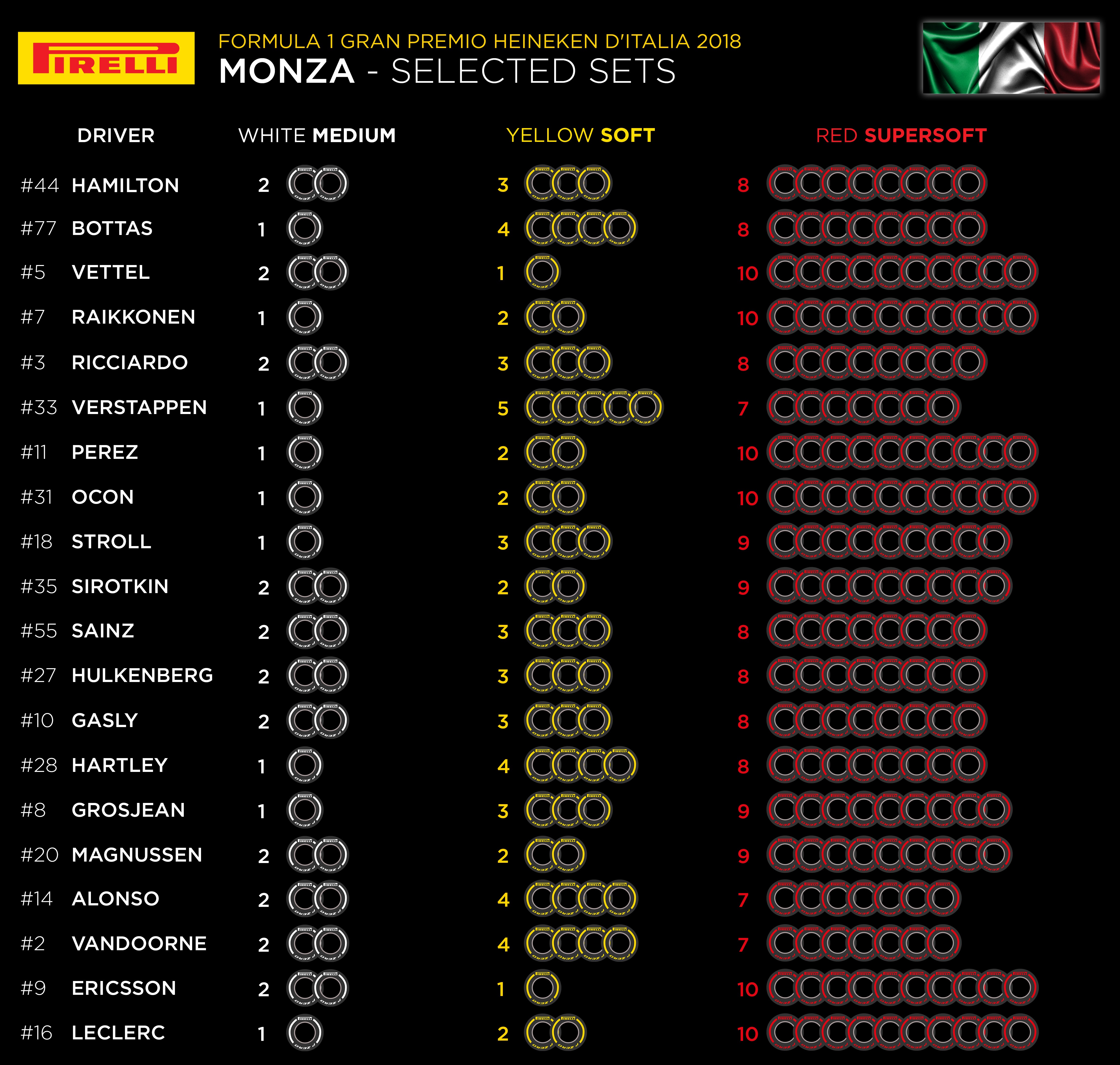 Braking Heavy
This is a tough race for brakes. An average of 9.7s per lap is spent braking and the average deceleration is 5.5g per corner.
Power The cars use 1.8kg of fuel per lap, which is average, but this is a tough race for ERS because there are only six braking events at which to harvest energy.
Aero Low downforce. In 2016, the most recent dry qualifying session, pole position was set at an average speed of 257km/h (159mph). That makes Monza the fastest lap of the season and, as a consequence, the lowest downforce track. With less aerodynamic grip, the cars are more skittish to drive than normal, particularly under braking.