The WTCR drivers look ahead of Slovakia before the next round of the championship there. The race comes in place of the Argentinean one.
Mato Homola (DG Sport Compétition): "It's a very complex track because there are very fast corners and very technical corners. Every driver will find their favourite corner. It's something different to the other tracks, some tracks are really small and narrow but Slovakia Ring is really wide with some fast and slow corners. You can see four cars wide on the main straight and the races are always nice to watch. You have a really high heartbeat in Turn 2 and you need to hit the right point of the apex, otherwise, you're going off. It's very challenging, very high-speed, approximately 200kph, and fun. I know from history there was a lot of overtaking with really nice, tight racing. There can be slipstreaming and you can also overtake in some of the technical sections. It will be good for the fans."
Rob Huff (Sébastien Loeb Racing): "Portugal should have been an exceptional weekend for us. My team-mate, Mehdi Bennani, and the Volkswagen Golf GTI TCRs prepared by Sébastien Loeb Racing were very quick, but unfortunately [accidents] happen in motor racing. Now we just have to look ahead and prepare for Slovakia. As the two cars were destroyed we'll have two new ones, which means twice as much work for our guys. Our aim is to put on as good a performance as possible to thank them for all the work they do for us. I'd also like to say a big thank you to all the people who sent us messages of support. It's very touching and makes a big impression to see the number of people who were worried about our health."
Gabriele Tarquini (BRC Racing Team): "I like the track. There are very fast corners, very tight corners, changes of direction. Every corner is different, making it one of the best tracks in Europe. Turn 2 is one of the fastest corners in the season. It's very tricky and it's depending on the wind direction. One day it can be easy-flat, the next day it can be very challenging to be fully flat if the wind direction changes. For this reason, it's a really challenging corner."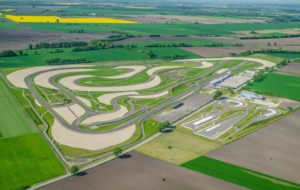 Slovakia Ring in 100 words
Slovakia Ring was built in 2010. It is located 40 kilometres east of the capital Bratislava. The circuit hosted the FIA World Touring Car Championship five times from 2012. Its challenging nature, speed variations, elevations and array of corner configurations makes it popular among drivers and fans with 44,300 attending the WTCC event in 2016. Slovakia Ring is also a part of the FIM Endurance World Championship bike-racing calendar. By joining forces with the FIA European Truck Racing Championship, WTCR Race of Slovakia will deliver a diverse weekend of motorsport.
Five to watch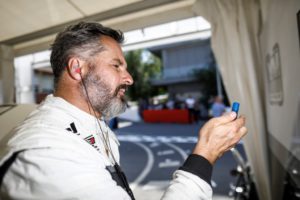 1 Yvan Muller: The current WTCR championship leader with a 22-point advantage over Gabriele Tarquini and nephew Yann Ehrlacher, Muller is a former winner at the Slovakia Ring, taking top honours during the first of two WTCC races there in 2015.
2 Mehdi Bennani: Like Muller, Bennani also has Slovakia Ring knowledge and came close to winning in 2016, only to be denied by Tiago Monteiro in the closing stages. He'll be finding his way back following his huge Vila Real accident but the Moroccan is never one to underestimate.
3 Norbert Michelisz: Hungary's BRC Racing Team driver will be eager to end his WTCR OSCARO victory drought at what is effectively his second home race. Compatriots Norbert Nagy and Zsolt Szabó can expect a similar strong fan following.
4 Gianni Morbidelli: After a Vila Real weekend full of bad luck, Morbidelli will be hoping his track experience from 2014, combined with improvements to his Alfa Romeo Giulietta – and team-mate Fabrizio Giovanardi's Vila Real form – will lead to Team Mulsanne's first WTCR OSCARO points.
5 Denis Dupont: RACB National Team driver Dupont continues to close on his breakthrough first WTCR points. Can The Audi Sport Team Comtoyou Belgian end the European season on a high with a Slovakia top 10?
Here we go! Race week has started ?? Are you ready guys? Don't forget to follow @FIA_ETRC, we'll share the track this weekend. #FIA action guaranteed ✅ #Slovakiaring pic.twitter.com/G397Pln8uX

— FIA WTCR / Oscaro (@FIA_WTCR) July 12, 2018