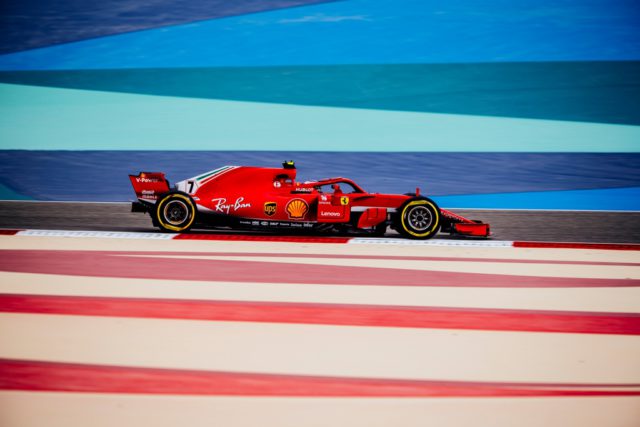 The Ferrari drivers Kimi Raikkonen and Sebastian Vettel were first and second in the second Friday practice at the Bahrain International Circuit. The session though did not finish well for the Finnish driver. He had to stop on the circuit because of a loose front right wheel. A mechanic in the Scuderia tried to signal that there was something wrong but Raikkonen had already taken off. The stewards announced that they would look into it.
This car produced the fastest lap of #FP2 so far

But it's going nowhere fast now ?#F1 #BahrainGP pic.twitter.com/pg8YTfKoNl

— Formula 1 (@F1) April 6, 2018
The Mercedes rivals were third and fourth in the standings as Valtteri Bottas was in front of Lewis Hamilton. The difference between Raikkonen's and Bottas' times was 0.563sec.
Max Verstappen managed to get through part of his program after losing the whole first practice. This time he was faster than his Red Bull teammate Daniel Ricciardo.
Teams dedicated most of the session to long runs with the different types of tyres that Pirelli has nominated for this race weekend. There were some spins during the practice but none with serious consequences.
Looking at the tyres used in this session gives a clue to some of the potential strategies. Both @ScuderiaFerrari cars and @ValtteriBottas have run only soft and supersoft, whereas @LewisHamilton has run just on medium and supersoft. #BahrainGP

— Pirelli Motorsport (@pirellisport) April 6, 2018
INITIAL CLASSIFICATION (END OF #FP2)

Kimi takes the top spot – but has to park up early due to a loose wheel#F1 #BahrainGP pic.twitter.com/JzmYNHDcQb

— Formula 1 (@F1) April 6, 2018