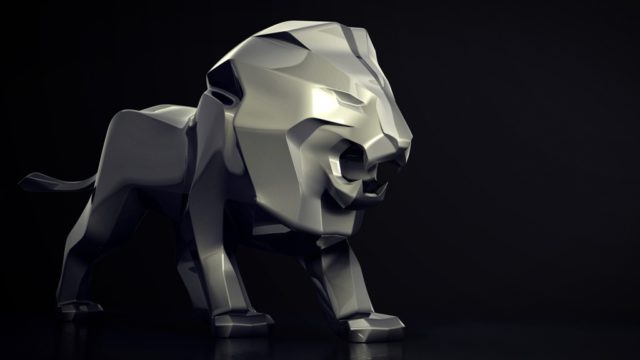 Peugeot presents its new brand ambassador at the Geneva Motor Show which will happen at a launch on March 8th. This Lion is a monumental artistic expression – 12.5 metres long and standing 4.8 metres tall. It embodies the pride of a whole brand.
Something BIG is coming… #StayTuned #GimsSwiss pic.twitter.com/0EUPt2syIQ

— Jean-Philippe Imparato (@JPImparato) February 19, 2018
Peugeot presents its new brand ambassador at the Geneva Motor Show
The emblem for the last 160 years, the Lion walking on an arrow was first created in 1858. It symbolises the three qualities of the saw blades originally produced by the brand: flexibility, the strength of the teeth and speed of cutting. The arrow conveys the concept of speed.
This sculpture has been created by the designers at the special brand's Design Lab
Their mission is to use all of the company's expertise to develop the non-automotive products for the brand and work with clients outside of the automotive world.
"The designers have shaped an iconic, timeless design throughout this monumental Lion, with flowing, sculpted surfaces. Its spectacular dimensions emphasise the Lion's solid, powerful and unshakeable character. Its posture, standing up, moving forwards determinedly but without aggression, conveys a serenity and a confidence in the future", explains Gilles Vidal, Head of Design at Peugeot.
Peugeot's lion logo/badge is one of the most recognized in the world and in automotive history. It has gone through numerous evolutions since its creation. The latest changes were in 1998 and 2010. First, the lion became more modern, showing greater depth through its new chrome finish. Then came a more dynamic figure, featuring a bi-metallic effect through its contrasting matt and chrome finish.
The Peugeot Design lab is the brand's global design studio. Its launch was in 2012 and since then the studio specializes in non-automotive objects. The design lab's projects include product design and special transportation vehicles. It also works on brand identity as well as on the unique Onyx brand.

Hopefully, the road will be covered with snow. Peugeot #GripControl. pic.twitter.com/4HTlHnL267
— Peugeot (@Peugeot) February 19, 2018