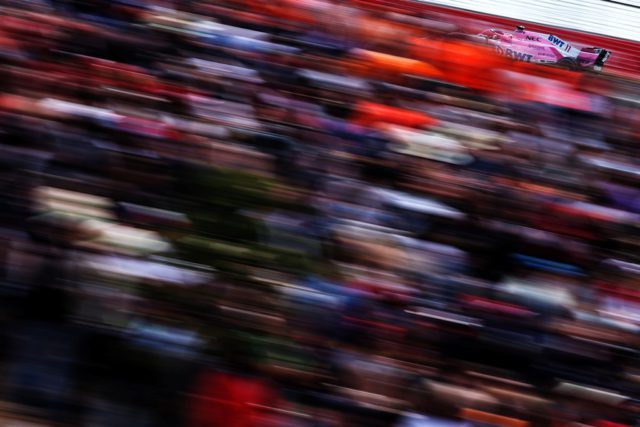 Force India's Chief Operating Officer, Otmar Szafnauer, gives his update following the first race in Melbourne and before the back-to-back starts in Bahrain and China. In Australia, Sergio Perez finished 11th while Esteban Ocon was 12th.
Otmar, one race down, twenty to go. How is the mood in the camp…
"Melbourne is always a peculiar race. We came within a whisker of scoring a point with Sergio having caught Carlos Sainz, but overtaking was especially difficult at Albert Park and tenth place remained out of reach. The race pace was stronger than our qualifying speed, but without track position, we couldn't really show our true performance. Esteban's front wing picked up some debris early in the race as well which compromised his pace, especially in the second stint."
What can we expect from the next couple of races in Bahrain and China?
"It's business as usual in terms of developing the car. We've got a new front wing coming for Bahrain, which will complement the upgrades we introduced in Melbourne. The car we have now is totally different from the spec we used during testing and we're still on a learning curve. There is huge development potential with this new aerodynamic platform and we have things in the pipeline, which will bring performance steps in the first quarter of the season."
How do you see the competitiveness of the 2018 grid? Were there any surprises?
"Testing showed us that the midfield has closed up considerably, so there were no big shocks in Melbourne. I think the points will be spread among the teams more evenly this year and retaining fourth place is going to be a big task. But we've only had one race and things can change very quickly in Formula One. The development race is only just beginning and it's where you end the season that counts. Last year we out-developed the teams around us and we have to do the same this year. Our goal is to defend our fourth place and we will be fighting hard to get back up there."
The pink livery continues to turn heads. It's surely the most eye-catching car on the grid…
"The BWT pink identity is even stronger this year. I remember standing in the pit lane in Melbourne and thinking how much better this year's paint scheme looks. Commercially it's been another strong winter with Ravenol, DUO and PEMEX coming on board, whilst also developing our existing partnerships with NEC and Hype Energy. It was fantastic to unveil our partnership with Havaianas in Melbourne. The branding on the halo is very powerful and it's great to see a young lifestyle brand supporting us and recognising the value of F1. We hope to have more news to announce over the coming weeks."
It's hot. It's sandy. It's windy. It's a test for driver and machine.

It's this week's battlefield – the @BAH_Int_Circuit. #BahrainGP pic.twitter.com/ZL8PpPNrjX

— Sahara Force India (@ForceIndiaF1) April 2, 2018