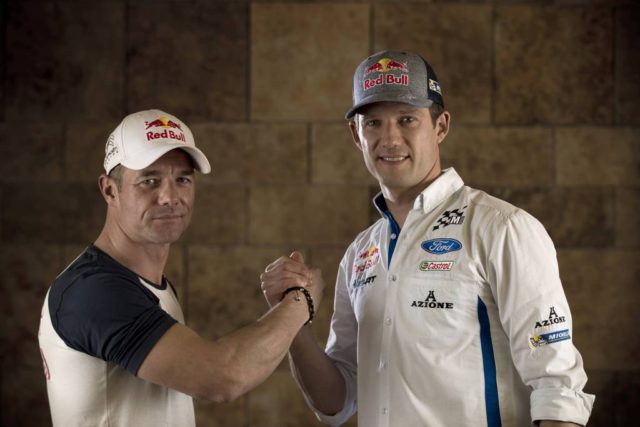 Sébastien Loeb and Sébastien Ogier have won the last 14 FIA World Rally Championship titles between the two of them making Loeb's WRC return this week at Rally Mexico something to be savoured.
44-year-old Loeb won nine titles in a row before departing for rally raid and FIA World Rallycross. 34-year-old Ogier then took five WRC crowns.
Ogier entered the world championship in 2008. The two Frenchmen became teammates in Citroen for the 2010 and 2011 seasons and Loeb got the upper hand both times.
With Loeb making Mexico one of three WRC appearances this season, around his WRX and rally raid duties, the two sat down for a frank pre-race chat.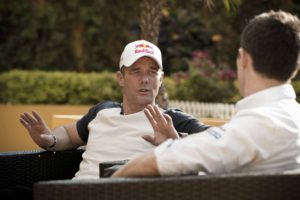 "I am happy to be back in the world of WRC and to see the guys who I was fighting with is nice. It is exciting to discover these new WRC cars and see if I am still able to be in a good rhythm. I have no precise goal", Loeb said in an interview for the Red Bull Media House.
"The tension in the past was not directly between Seb and me. The media liked to make it a war between us and it was not nice. We were both fighting. It was one of the first times I had a teammate of his level and it was more complicated. I respect what he did and he has been doing great since then."
"I am looking forward to competing here because nobody knows what I am able to do, even myself."
Sébastien Loeb and Sébastien Ogier have won the last 14 FIA World Rally Championship titles between the two of them making Loeb's WRC return this week at Rally Mexico something to be savoured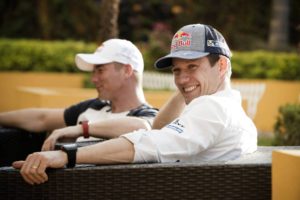 Ogier added: "I am very happy to see Seb and Daniel [Loeb's co-driver Elena] again. There are more good memories than bad ones."
"We had tension at the time as we both had the target to be world champion. There are many examples in motorsport when you have two very angry people fighting for the same targets especially in the same team."
"This is why we love it, the adrenaline and the tension – the intensity of it. If everyone could do it, it would not be like this. That is what makes it special. Pressure is part of our job."
?? SS1 Monster Street Stage GTO (2,53 km)

1. Neuville
2. Tänak + 1.9
3. Ogier + 2.0
…
7️⃣ @krismeeke + 3.5
…
? @SebastienLoeb + 4.7#WRC #C3WRC pic.twitter.com/7NsGD9nGtY

— Citroën Racing (@CitroenRacing) March 9, 2018