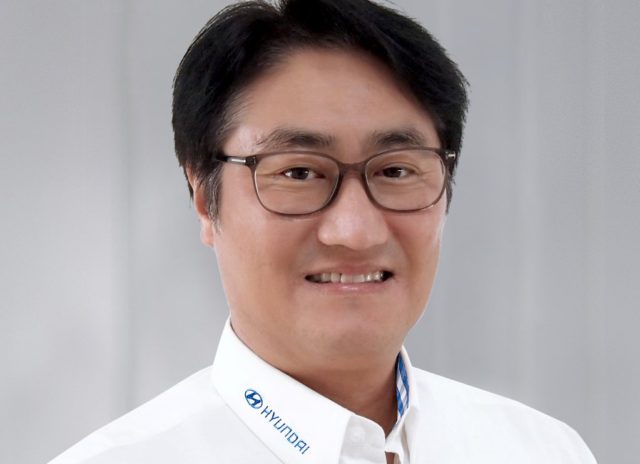 Hyundai Motorsport GmbH has announced a change to its senior management with Korean Scott Noh taking over the role of President, effective March 1. Mr. Noh replaces the outgoing President Gyoo-Heon Choi, who has steered the development and growth of Hyundai Motorsport since its inception just over five years ago.
Mr. Choi is returning to Hyundai Motor in Korea to take up a position within the newly established High Performance Vehicle & Motorsport Division. The new organisation will be responsible for maximising synergies between headquarters and Hyundai Motorsport GmbH. The aim is to further develop the high-performance vehicle business.
Mr. Noh will be in charge of all areas of the company. They include its participation in the FIA World Rally Championship (WRC). Also included are the driver development program (HMDP) as well as the increasing customer racing activities with R5 and TCR. He will also be responsible for the daily liaison and coordination with Hyundai Motor in Korea.
Hyundai Motorsport has announced Korean Scott Noh is taking over the role of President
"It is with great pride that I take on the role of President at Hyundai Motorsport following the strong foundations laid by my predecessor Mr. Choi over the past five years", Mr. Noh said of his appointment.
"Motorsport plays an important role within the Hyundai organisation. It helps to change the public perception of our brand internationally, while also enhancing engineering skills, which is of crucial importance in our mission to create high-performance vehicles. As a passionate motorsport fan, I am looking forward to helping the company to continue on its successful path in WRC and customer racing."
Scott Noh began his Hyundai career in Korea. In 1999 he moved to the USA where he spent five years in a sales and marketing coordinator role. Mr. Noh worked for five years as Coordinating Director for product planning and marketing at Hyundai Motor Australia. After that, he headed back to Korea in 2013. Initially working as General Manager in the overseas promotion team, Mr. Noh became Director in 2014 and widened his remit to overseas marketing. In this position, he planned and managed new car launches, advertising, sports marketing and motor shows. Most recently, he has acted as Head of Brand Strategy Group operating global campaigns for Hyundai Motor Company.
What else for today's #ThrowbackThursday than a look back at some of the numbers from our @RallySweden victory and double podium. ?? ?#HMSGOfficial #WRC #TBT pic.twitter.com/1ErqsFS3zA

— Hyundai Motorsport (@HMSGOfficial) March 1, 2018