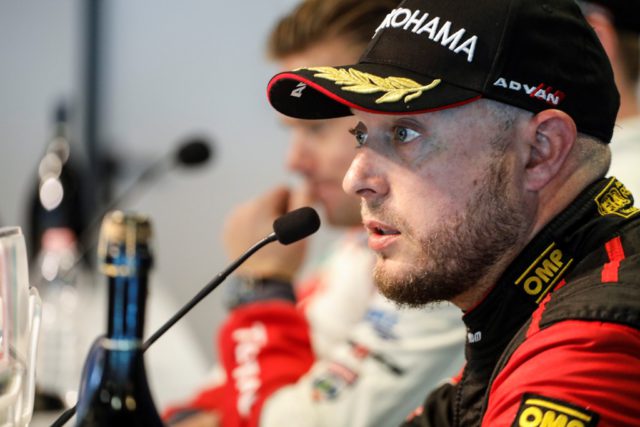 Sébastien Loeb Racing is the latest team to announce its FIA World Touring Car Cup participation, signing Mehdi Bennani and Rob Huff and forming an alliance with Volkswagen Motorsport to run a brace of Golf GTI TCRs in the all-new Eurosport Events-promoted series.
Co-owned by nine-time World Rally champion Sébastien Loeb and Dominique Heintz, Sébastien Loeb Racing became established as a leading team in the World Touring Car Championship over a three-year period. It guided Bennani and Tom Chilton to back-to-back WTCC Trophy titles and nine overall wins. It also supported Citroën Racing's WTCC attack – entrusted to oversee Ma Qing Hua's race-winning participation in the championship.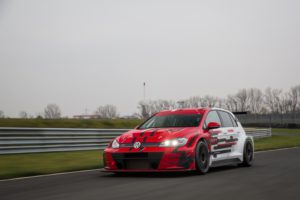 With the World Touring Car Cup (WTCR) replacing the WTCC from 2018, Sébastien Loeb Racing's decision to enter the series was a natural one, as was choosing the hugely successful Volkswagen Golf GTI TCR for its challenge. And while Bennani is a long-term SLR driver, having joined the outfit for the 2015 WTCC season, Huff proved one of the Moroccan's closest rivals in the race to win the WTCC Trophy in 2017, although Chilton was ultimately first past the post.
Joining SLR marks the opening of a new chapter for Huff. His knowledge of the Volkswagen Golf GTI TCR could be crucial during the season.
François Ribeiro, Head of Eurosport Events, the WTCR promoter, said:
"Sébastien Loeb Racing has proved itself at the top level of touring cars since 2014, initially as Citroën Racing's satellite team in the FIA World Touring Car Championship before going on to achieve success in its own right in the series. I have no doubt that SLR can transfer all their knowledge and experience to the FIA World Touring Car Cup when it runs the facelift Volkswagen Golf GTI TCR. In Mehdi Bennani and Rob Huff, SLR has two super-experienced drivers to call on. Although they have never worked together, the fact they will do so under SLR's guidance means I have every faith in the team being highly competitive in WTCR and continuing the success story of the Golf GTI TCR."
Dominique Heintz, Sébastien Loeb Racing co-founder, said:
"Since 2015, the Sébastien Loeb Racing team has collected many trophies and accolades in the WTCC. Given our strong results, we had to extend our involvement at the top. The launch of WTCR is excellent news, as it combines well-thought technical regulations with high media exposure to teams like ours thanks to promoter Eurosport Events' proficiency and know-how. In the Golf GTI TCR, Volkswagen Motorsport has developed the ideal car to fight for race wins. And we already enjoy a strong and fruitful relationship with them. As for our drivers, their talent and skills mean we're confident that we have the best assets to keep adding to our tally and list of achievements."
Mehdi Bennani, Sébastien Loeb Racing driver, 34, said:
"Staying with Sébastien Loeb Racing for another campaign was an easy and obvious decision as we have built a strong relationship of trust over the years. WTCR cars are slightly different from the previous ones I raced. But our technical team has already showcased their professionalism and expertise. So I'm confident we can fight for wins right from the start with the Golf GTI TCR."
Rob Huff, Sébastien Loeb Racing's new recruit, became World Touring Car champion in 2012 and started more WTCC races than any of his rivals. The Briton, 38, said:
"It's great to join the WTCR, which is run by the same people at Eurosport Events I've worked with for 13 years in the WTCC, and continue the great relationship I started with Volkswagen last year in TCR. It's also a fantastic opportunity to join Sébastien Loeb's team. They've won the WTCC independents' title for the last two years, and with no manufacturer entries in WTCR, that'll put us right at the front. My aim this year is absolutely to win the title."
Sven Smeets, Volkswagen Motorsport Director, said:
"Over the past few years, Sébastien Loeb Racing has shown emphatically what it is capable of in touring car racing. I am delighted that another successful team, with two absolutely top drivers, has chosen to run the Golf GTI TCR. We will obviously have our fingers crossed for the team, and hope that the Golf GTI TCR will again be up there challenging for the championship in 2018."